Description
VCarve Pro provides a powerful but intuitive software solution for creating and cutting parts on a CNC Router. VCarve Pro gives you the power to produce complex 2D patterns with profile, pocket, drill and inlay toolpaths, plus gives you the ability to create designs with v-carving textures as well as import and machine unlimited Vectric 3D clipart or single model files. The 'Pro' edition gives you unlimited job and toolpath size, true shape nesting & job set-up sheets, ideally suited to a production environment.
Key Strengths of VCarve Desktop
VCarve Desktop can import 2D designs from other programs but also provides a full set of drawing and editing tools.

The toolpath options cover all typical 2D routing operations such as Profiling, Pocketing, Auto-Inlays, Drilling and Thread Milling as well as 2.5D strategies such as V-Carving, Prism carving, Moulding Toolpaths, PhotoVCarve Toolpath Strategy, Chamfer Toolpath, Fluting and even a decorative Texturing strategy .

For 3D you can Rough and Finish the model and there are options to project 2D and 2.5D toolpaths onto the 3D surface.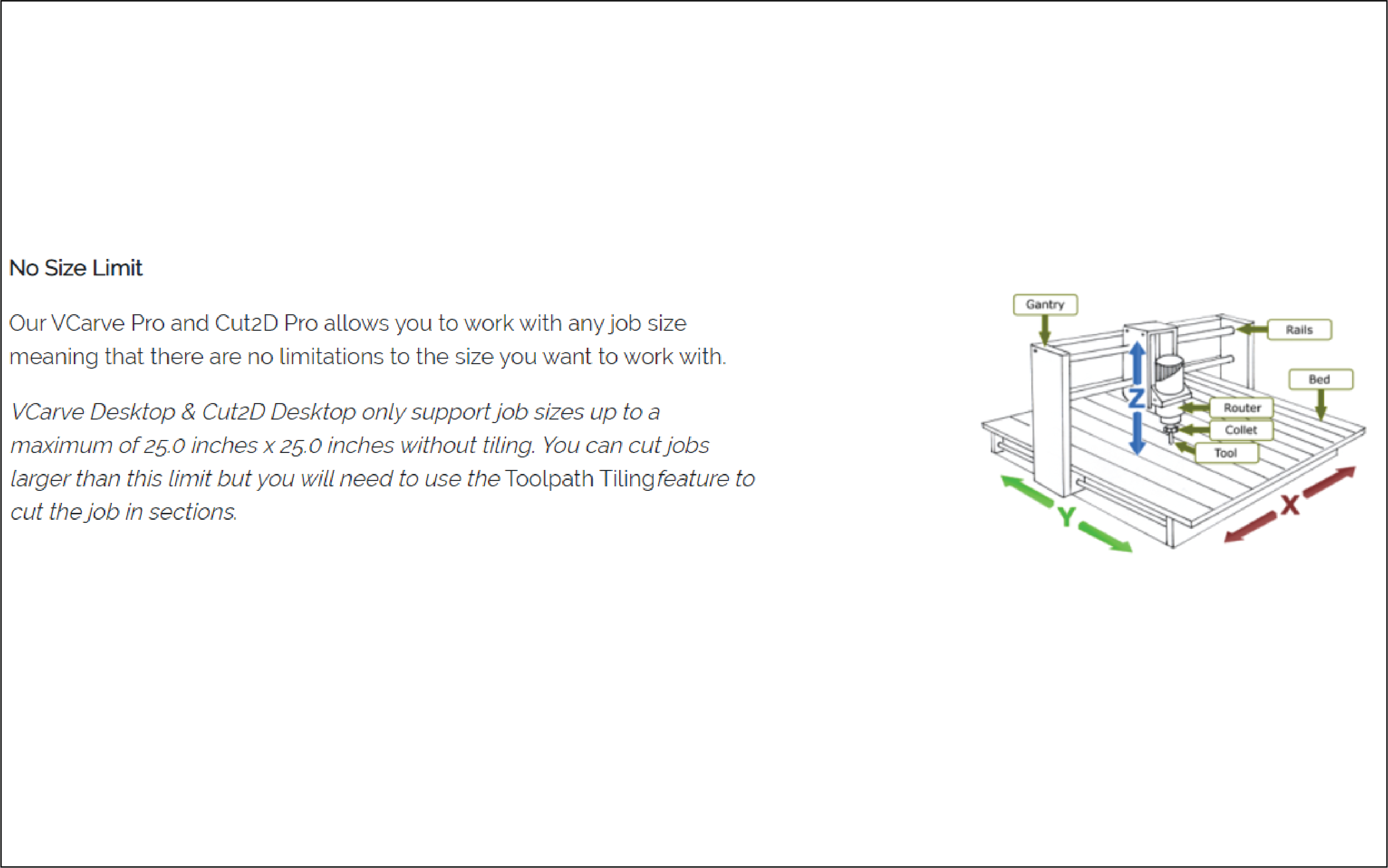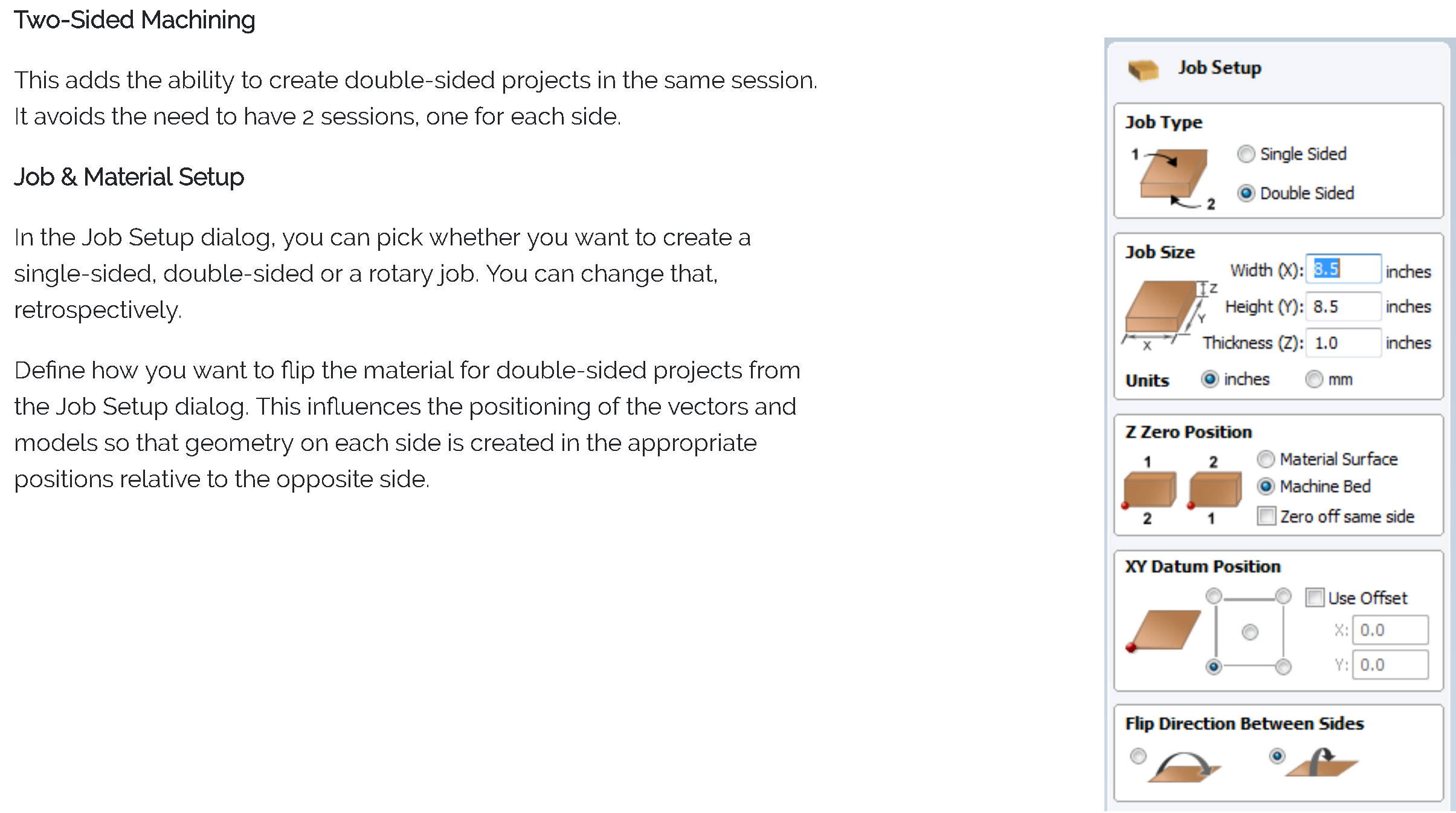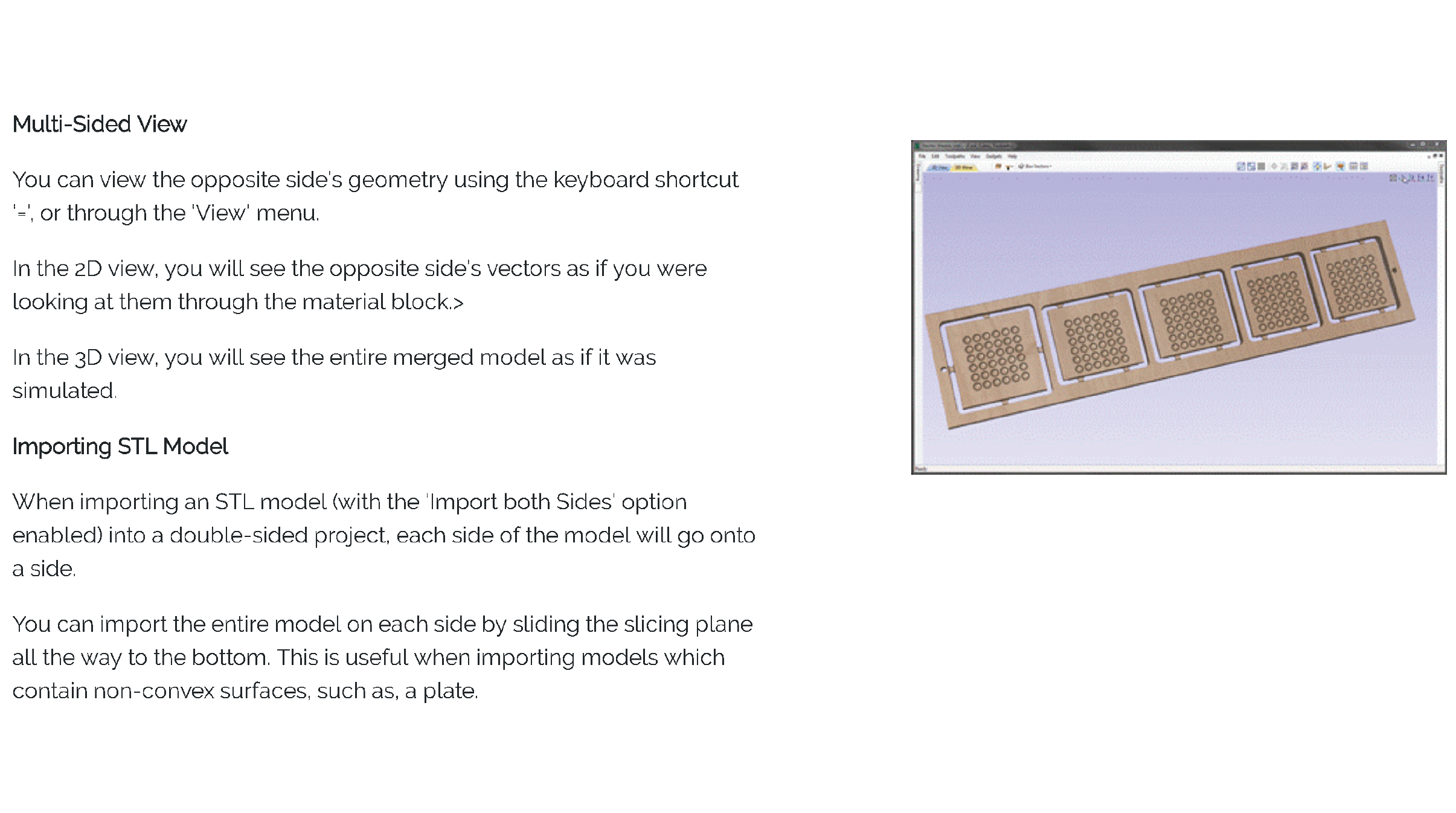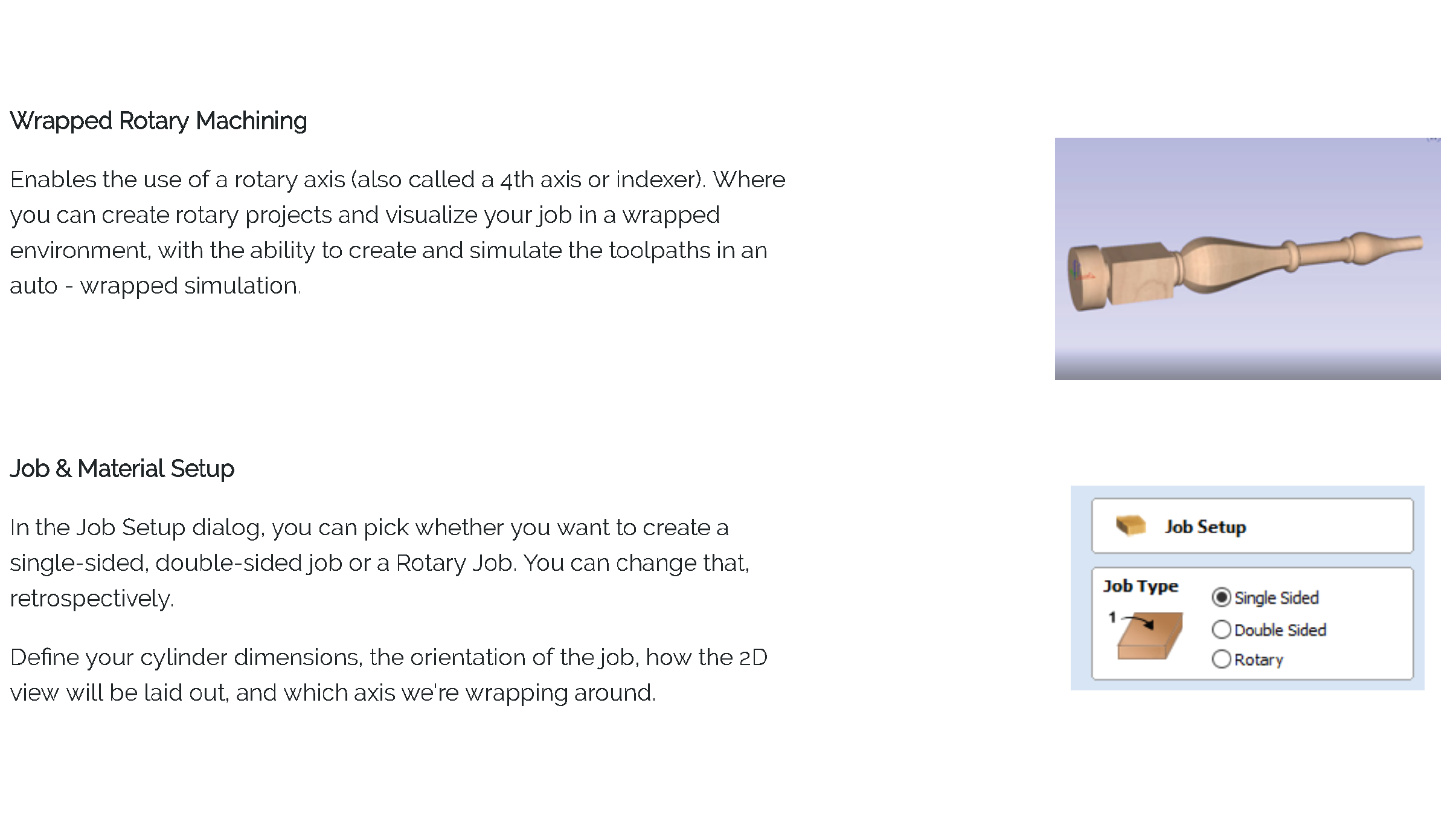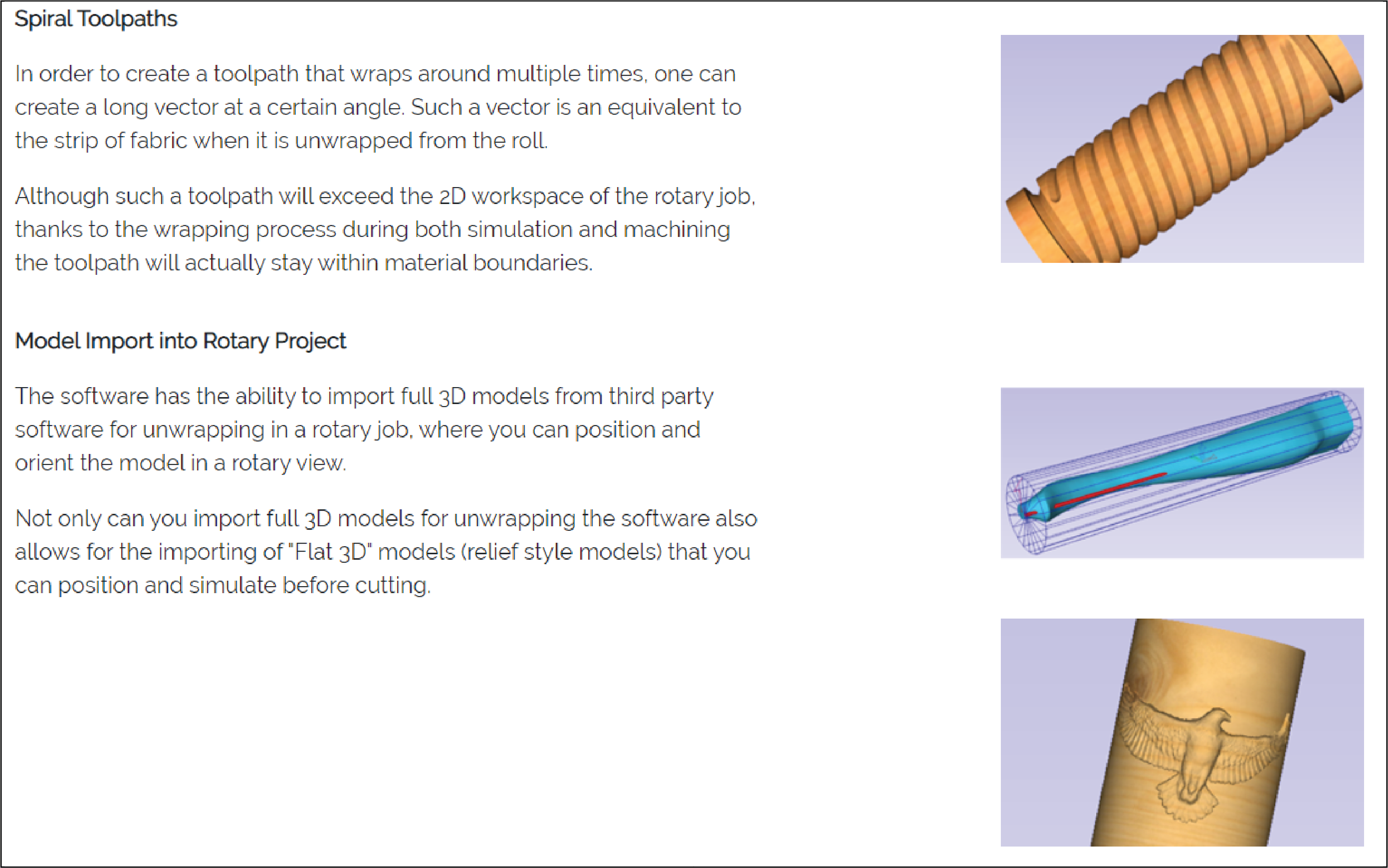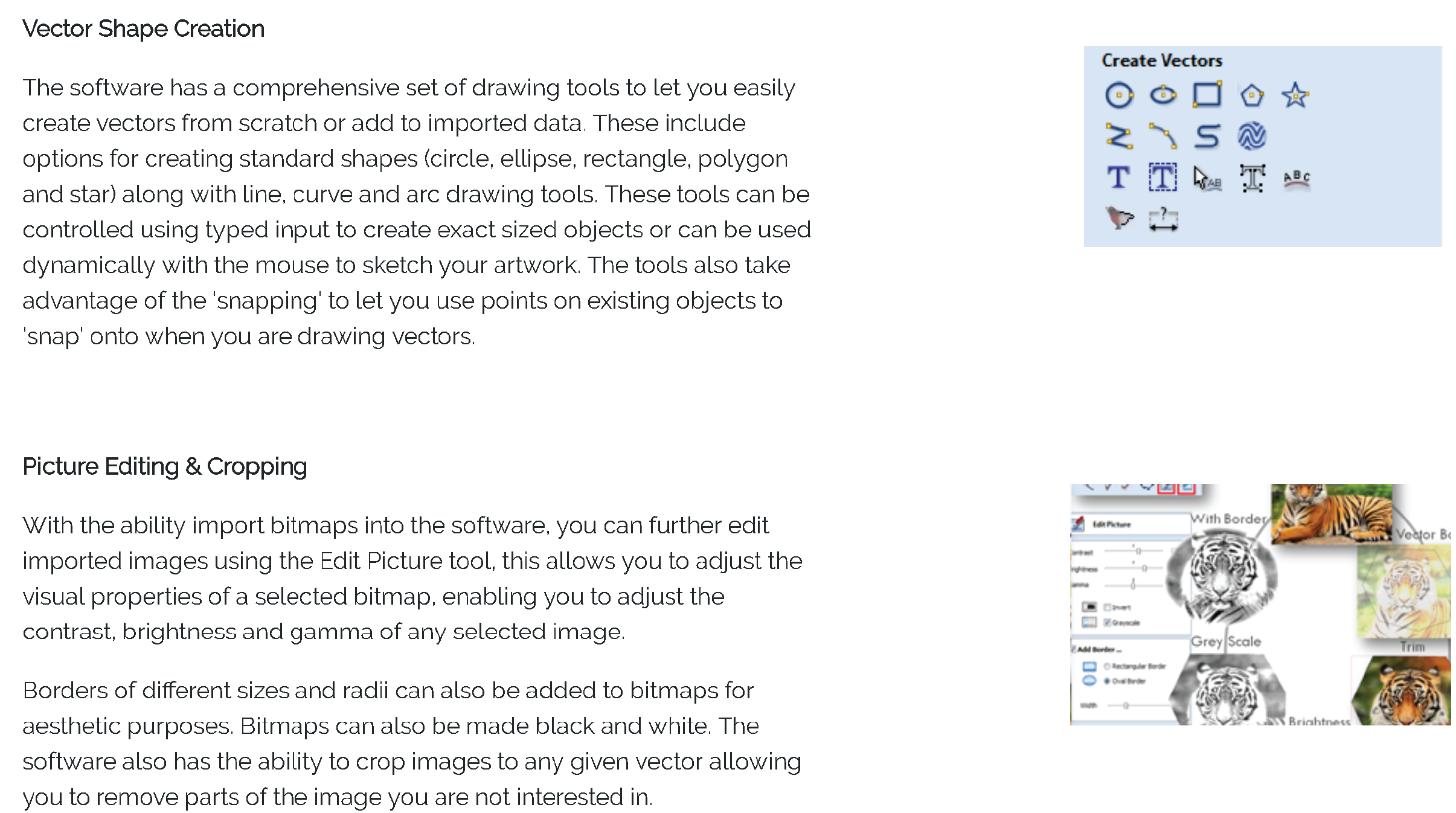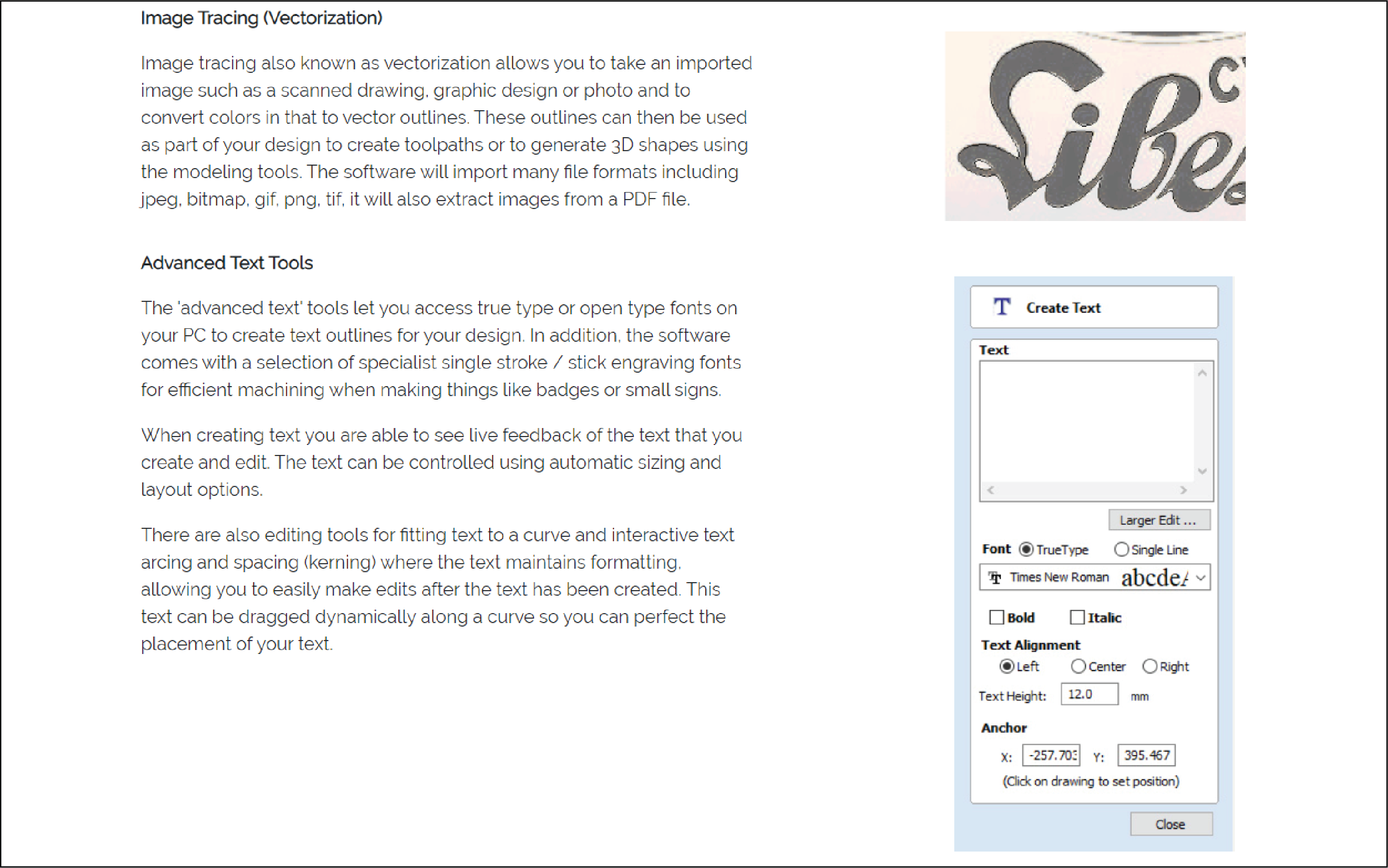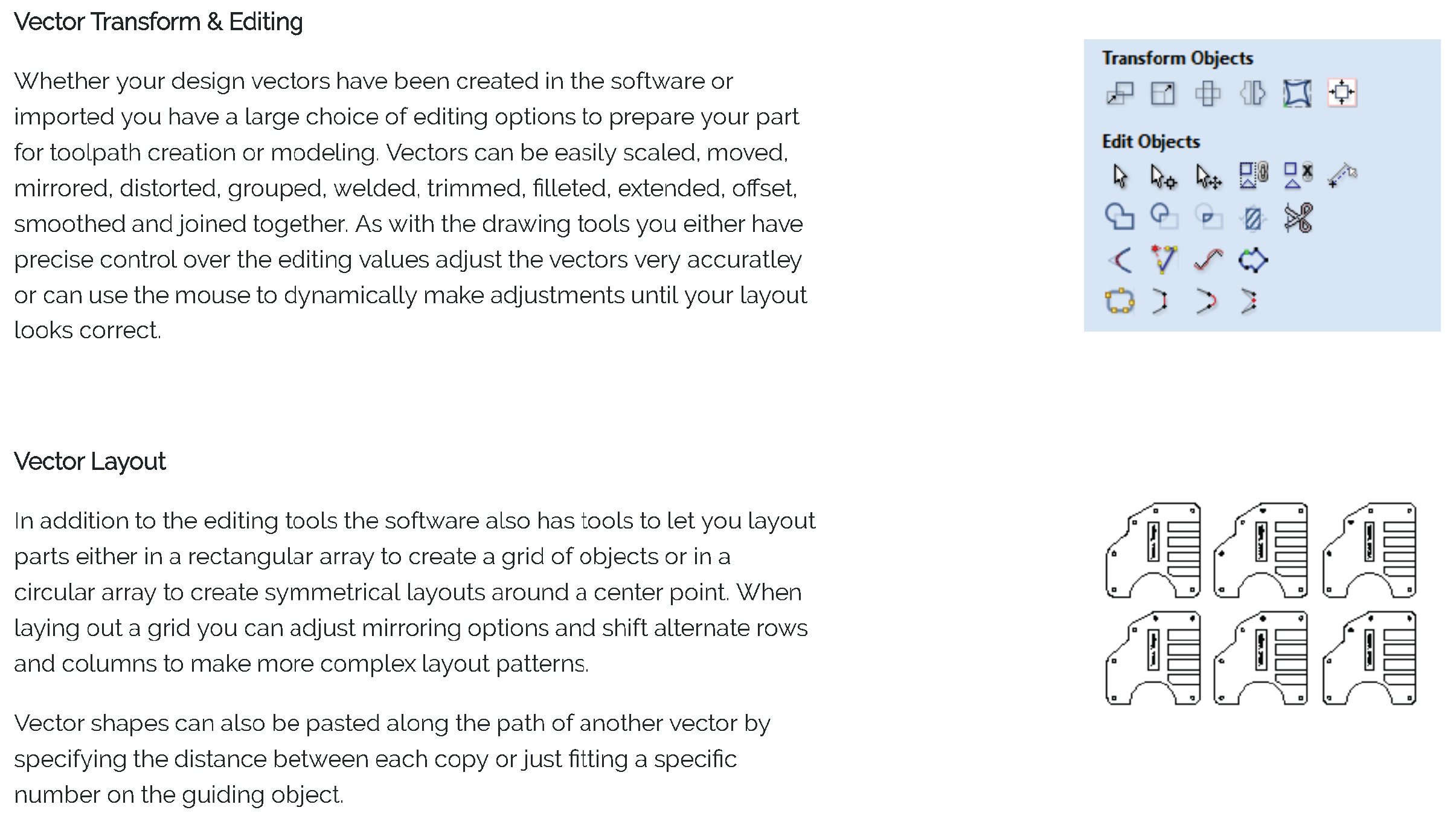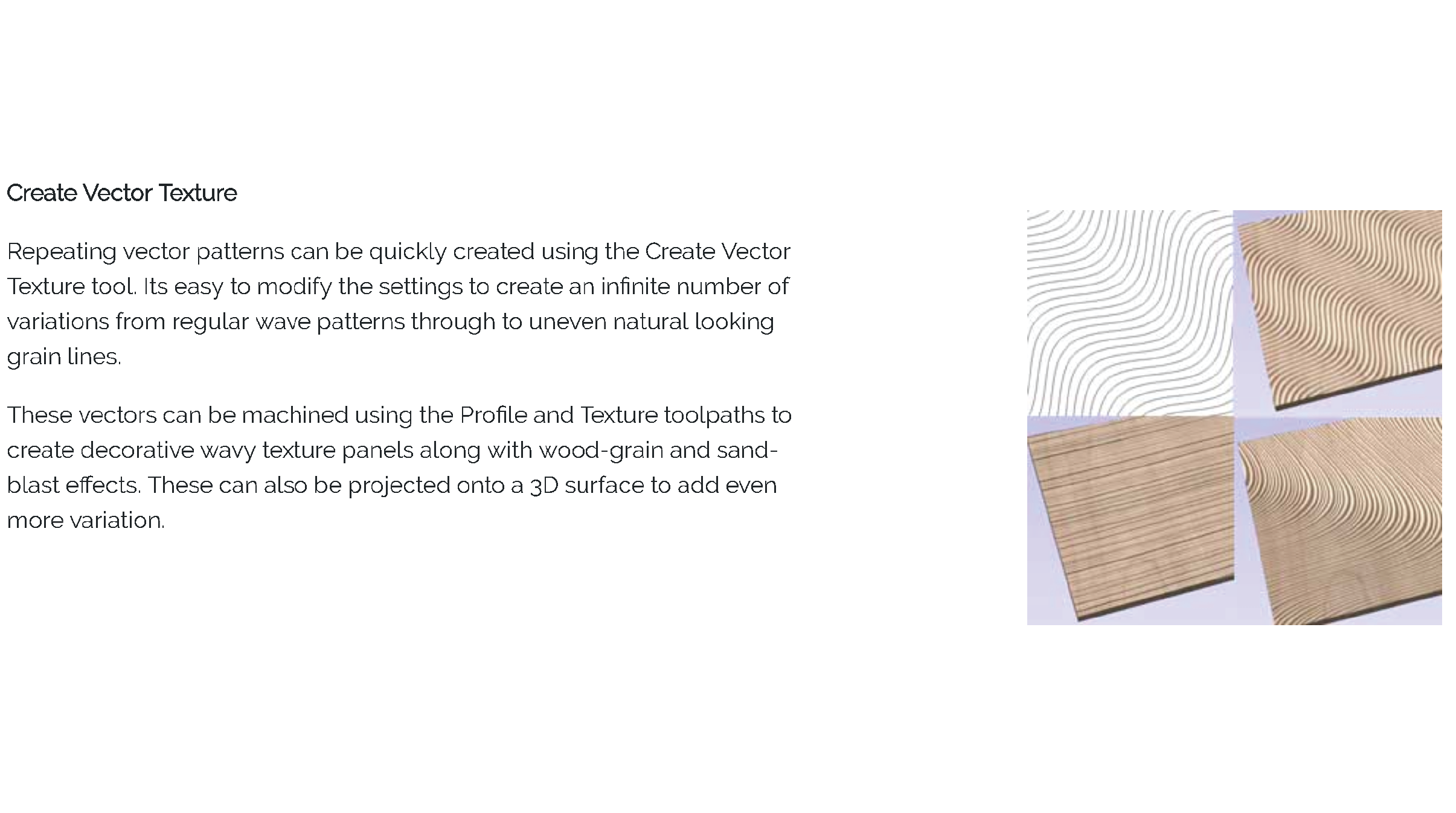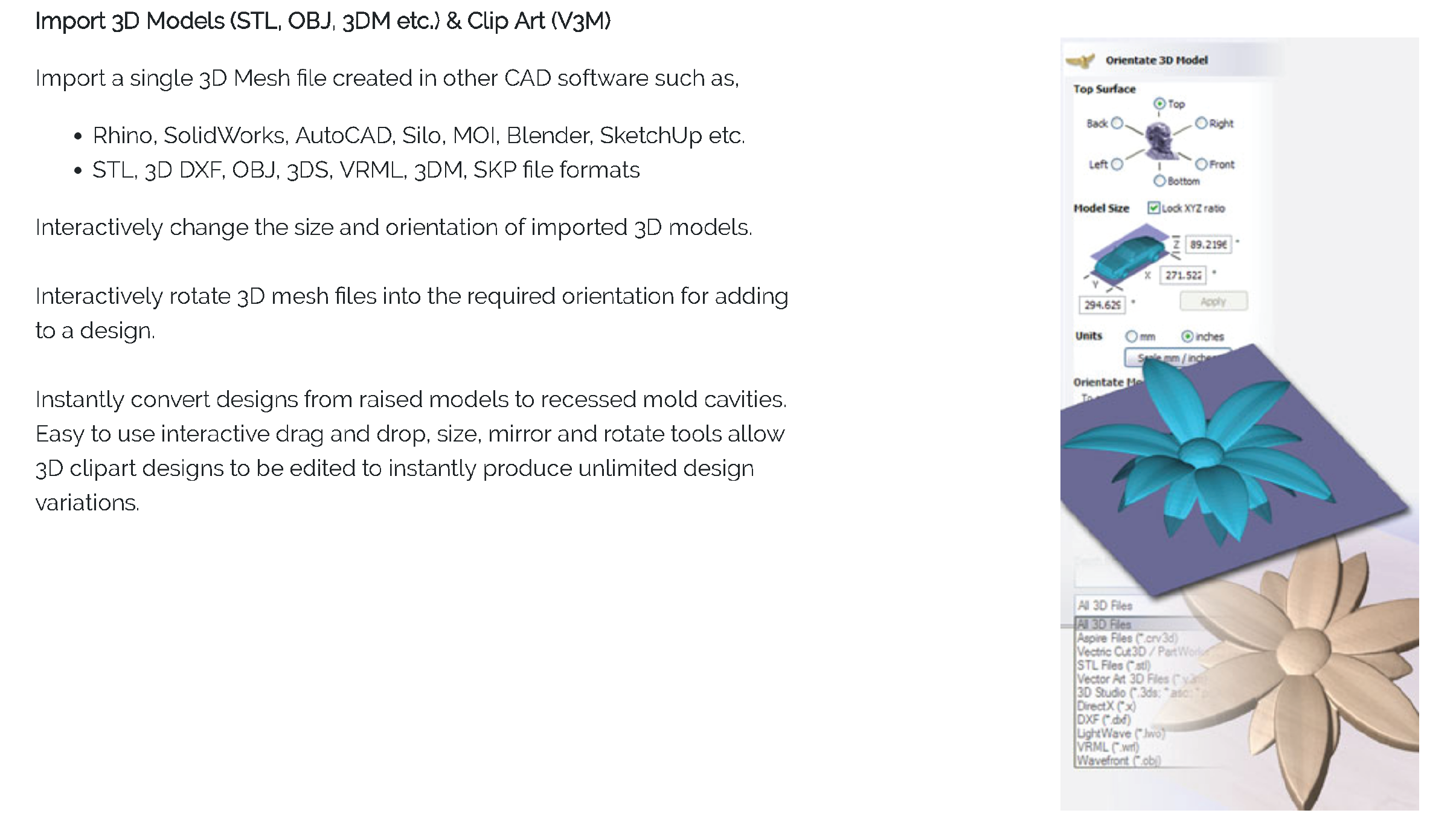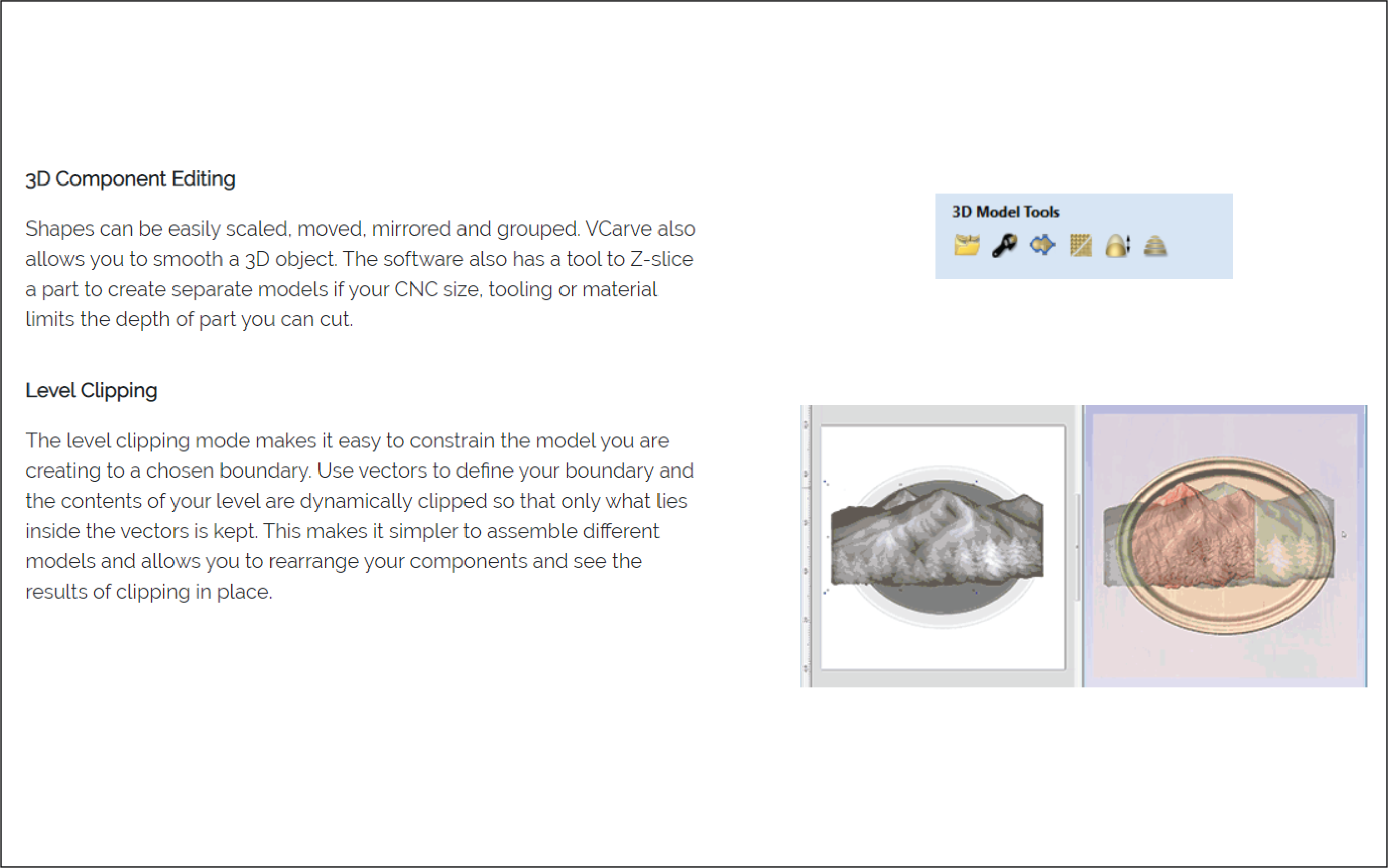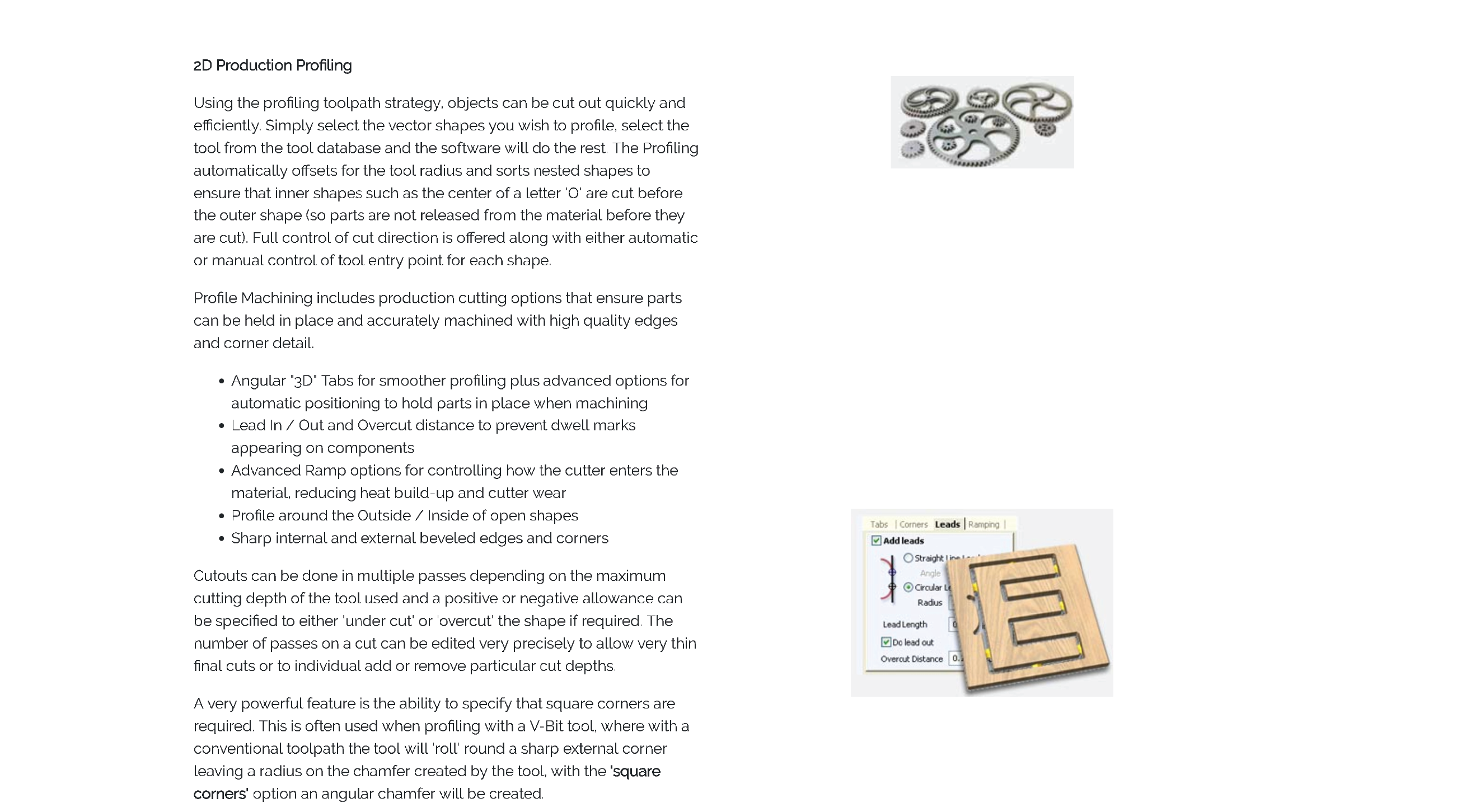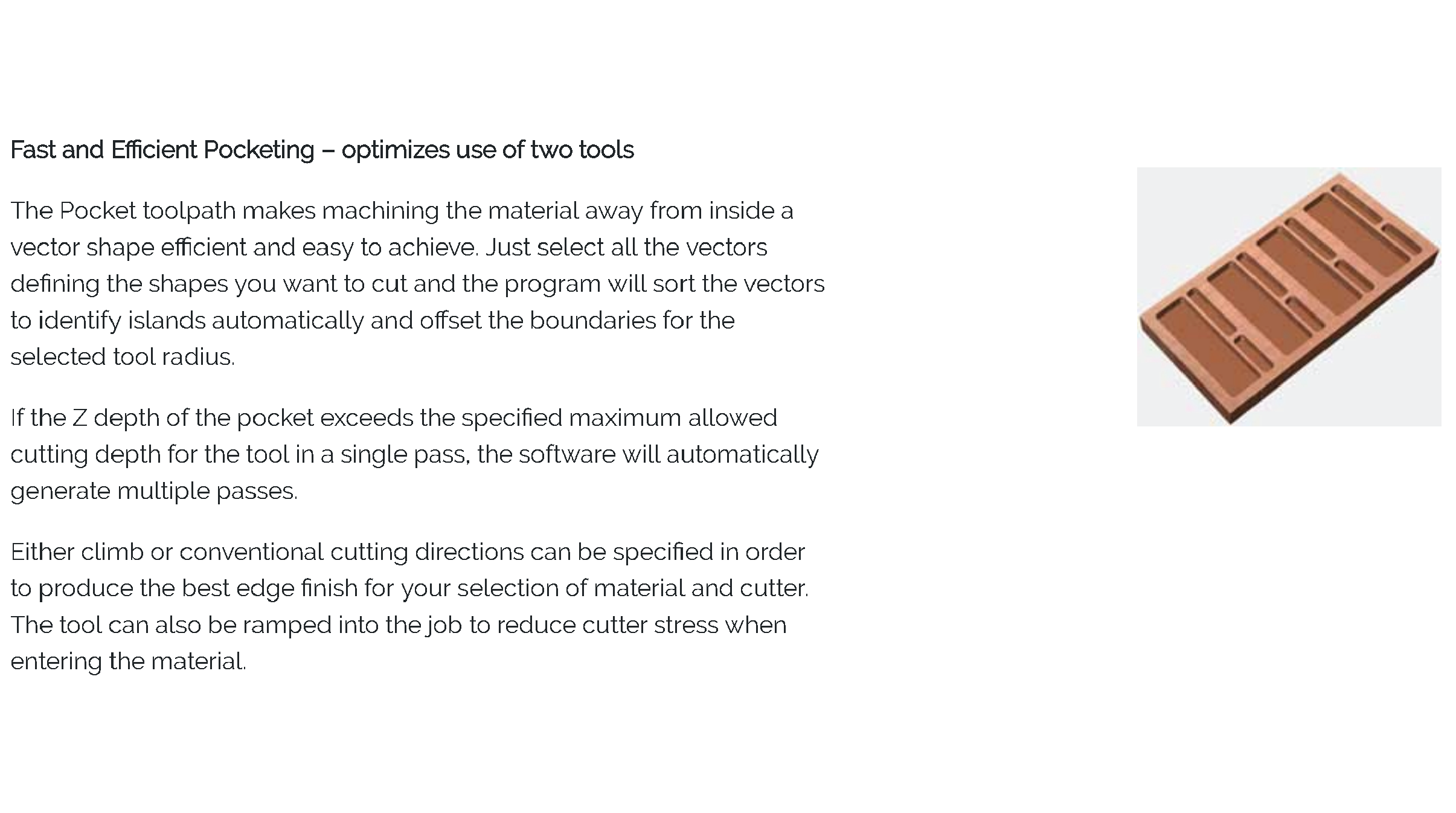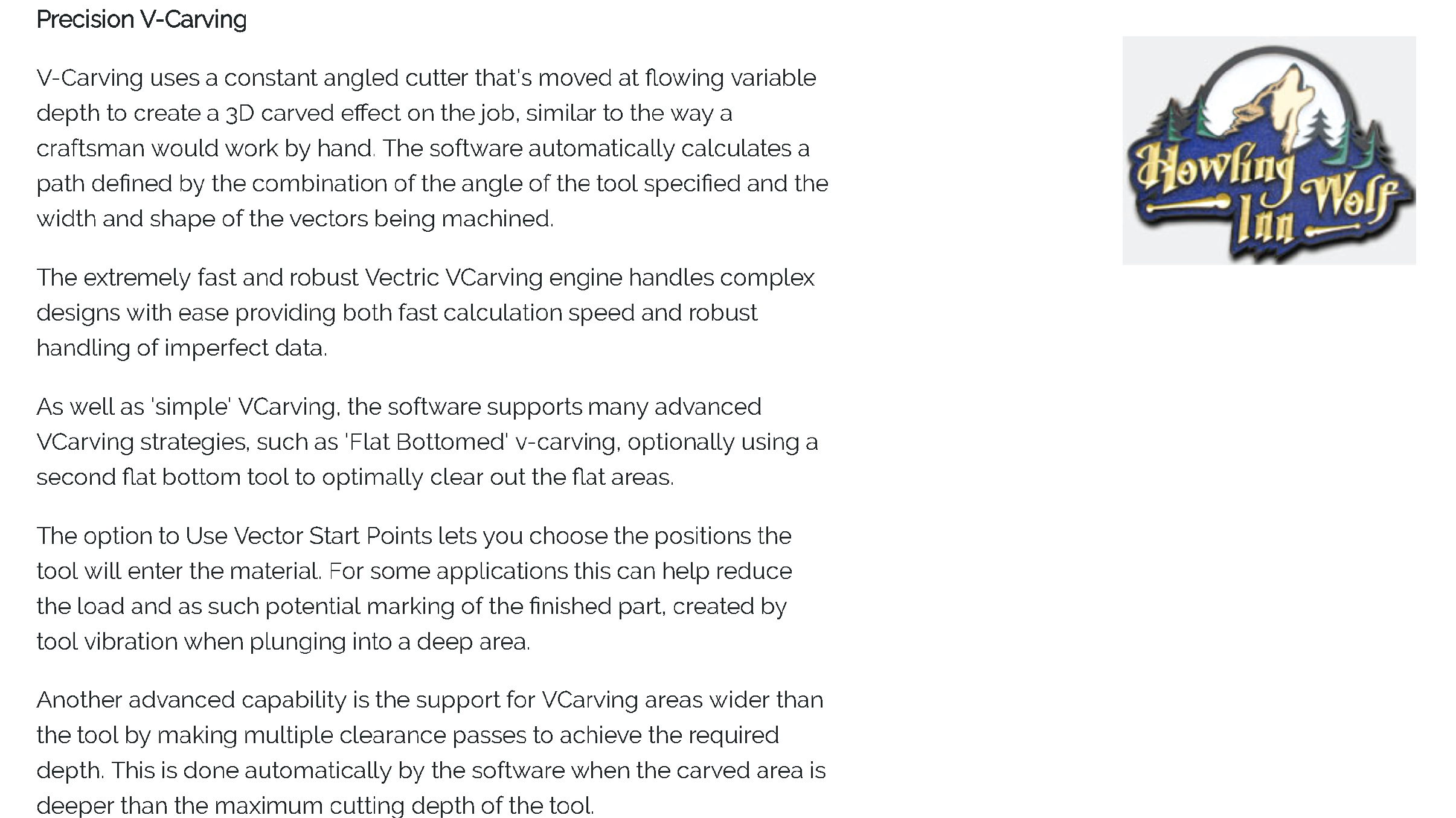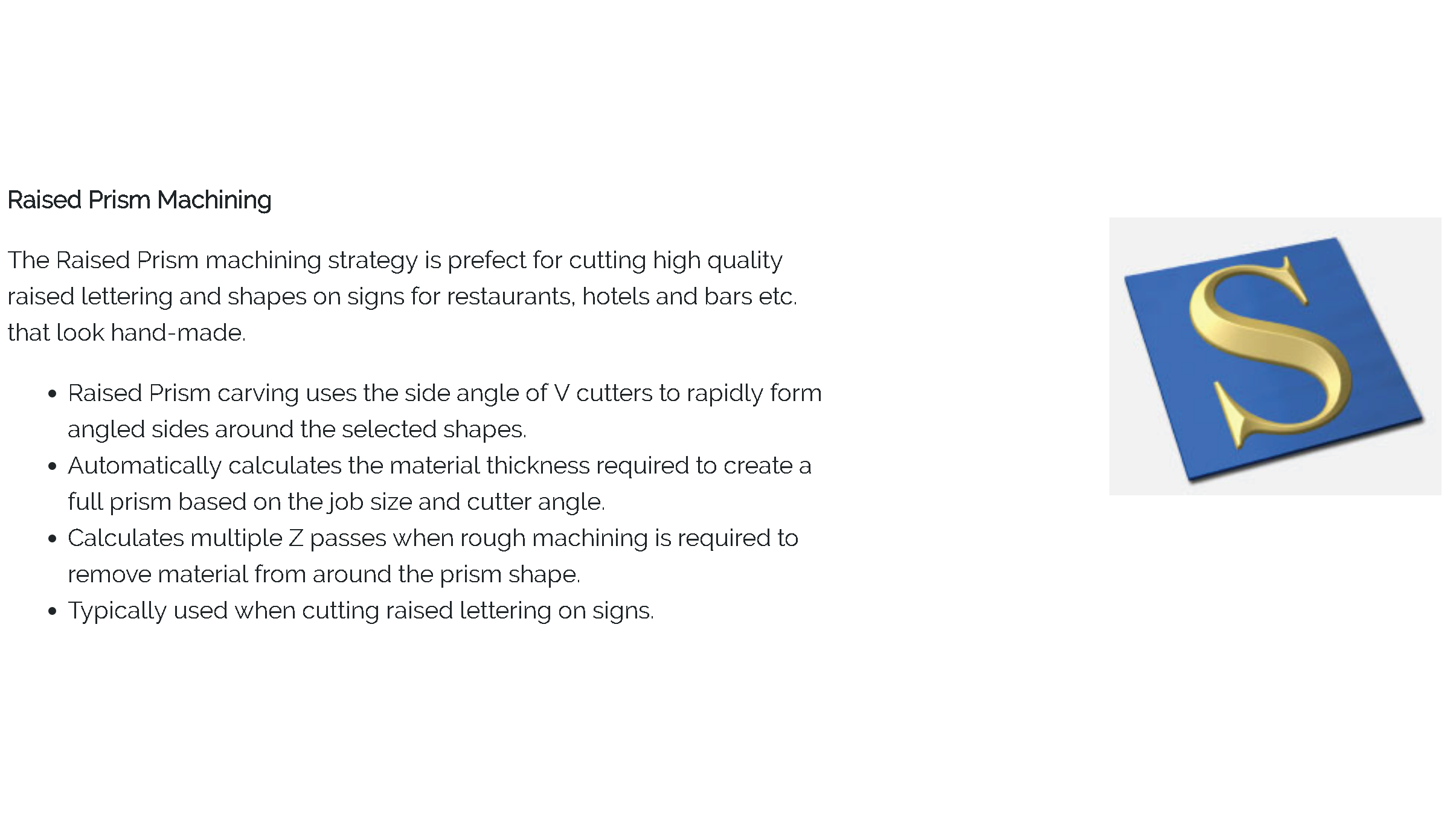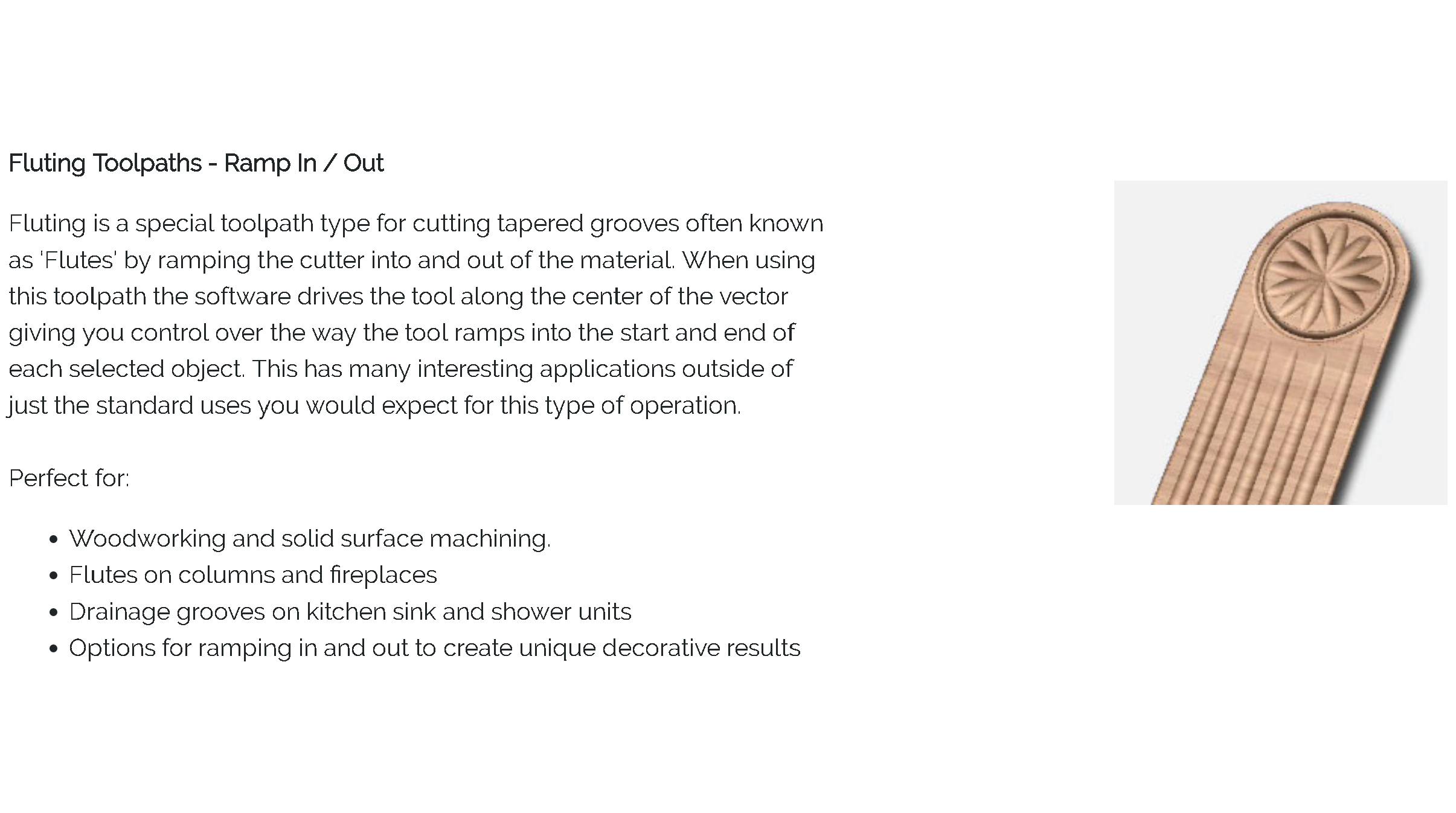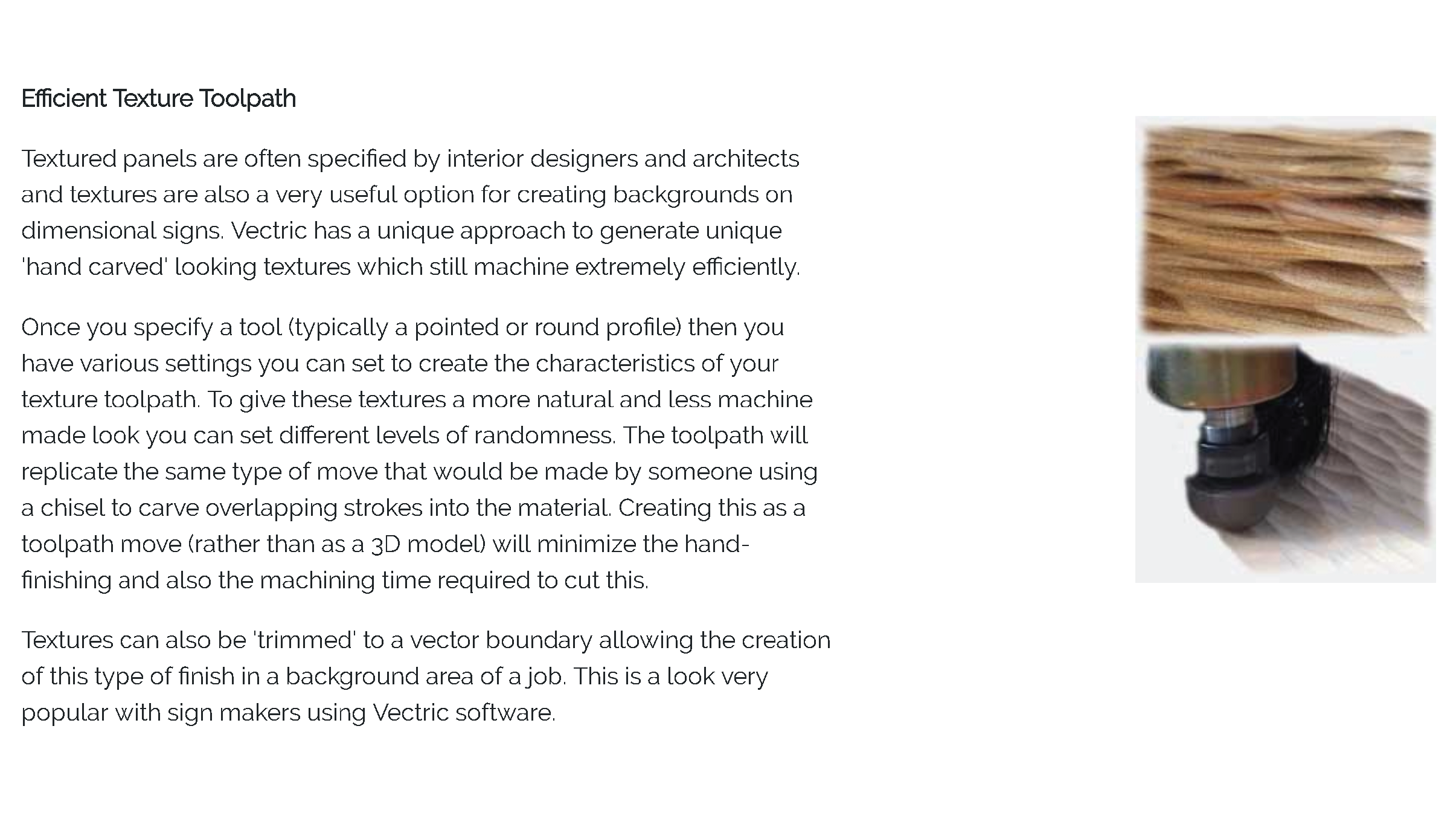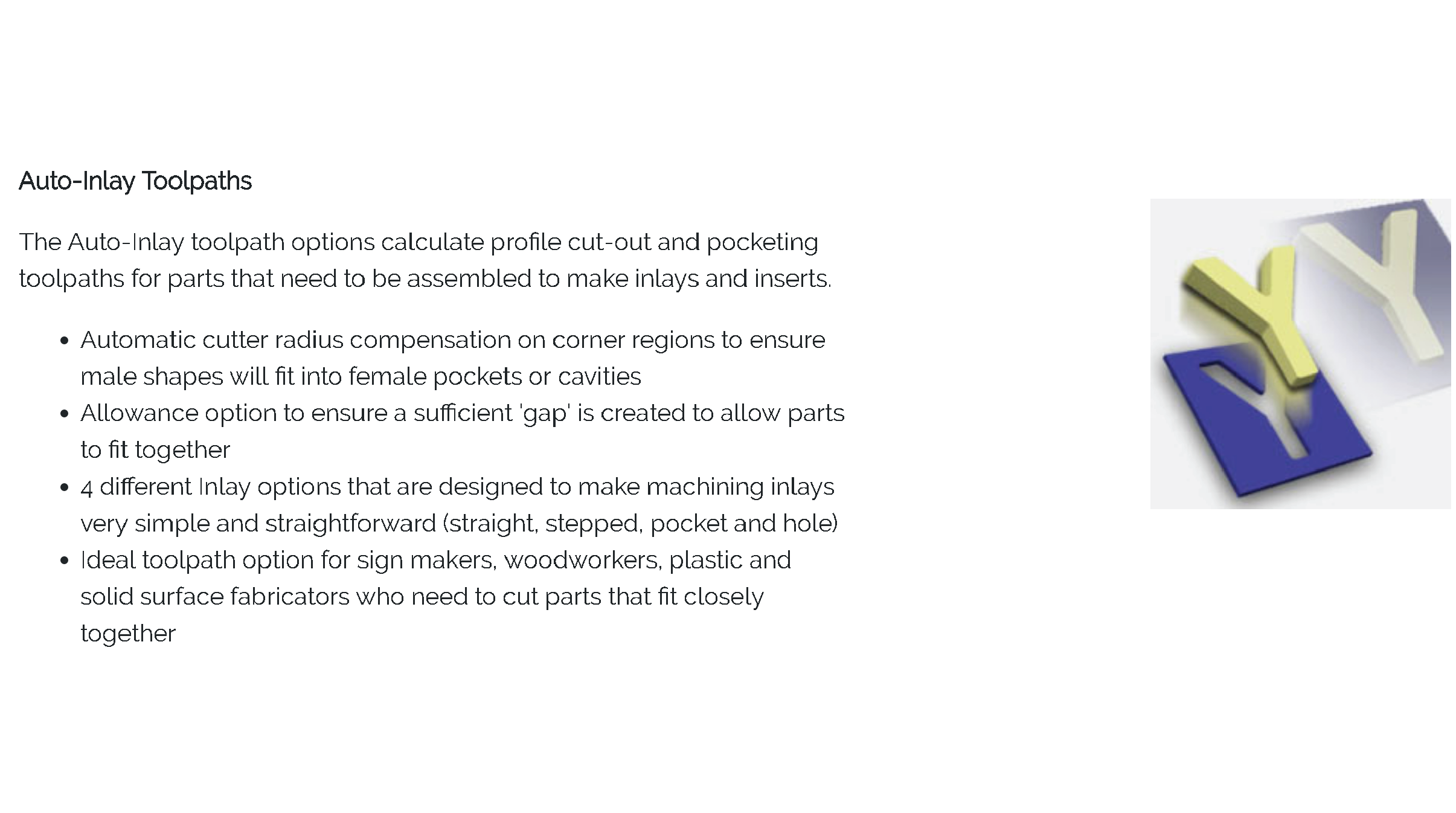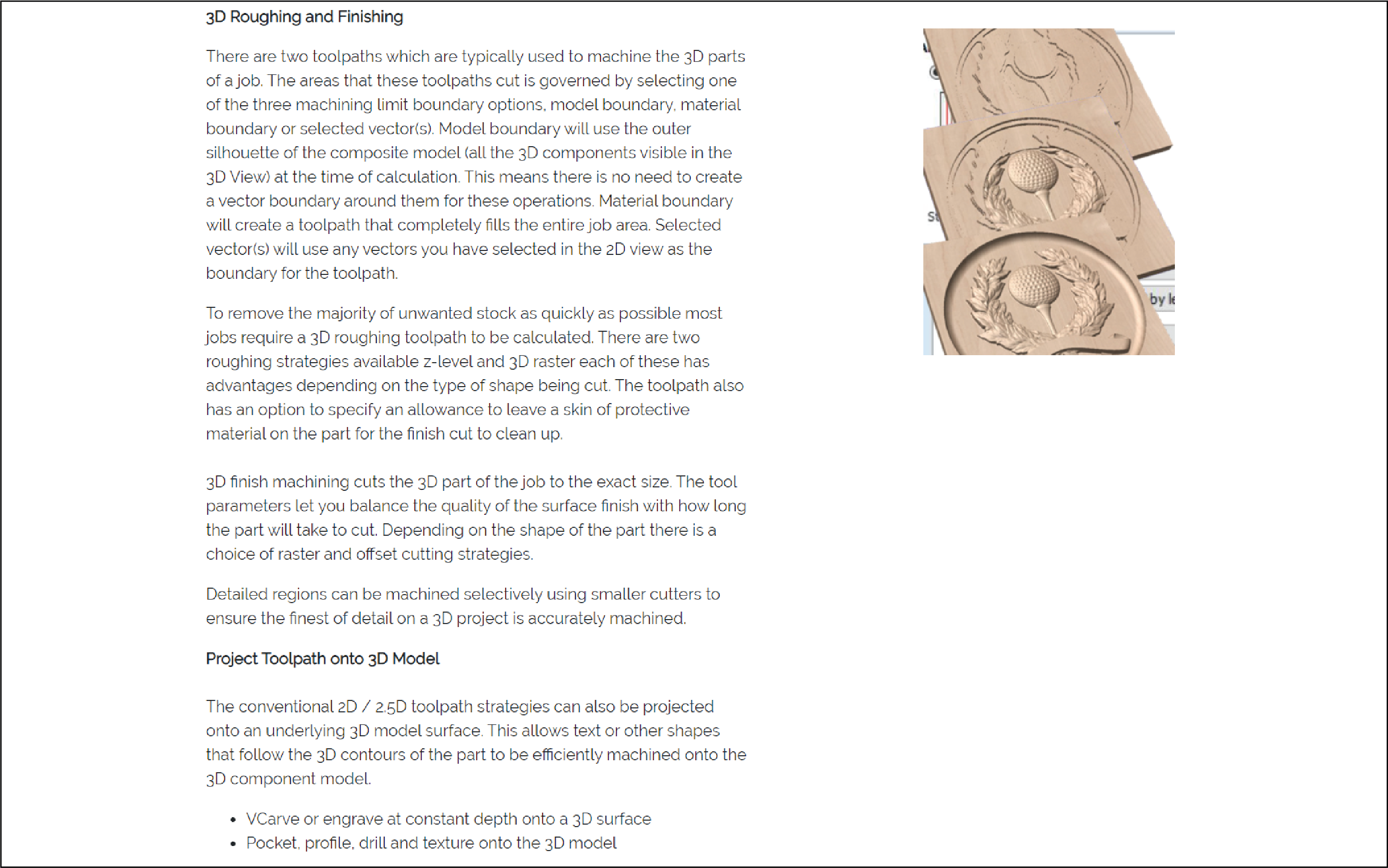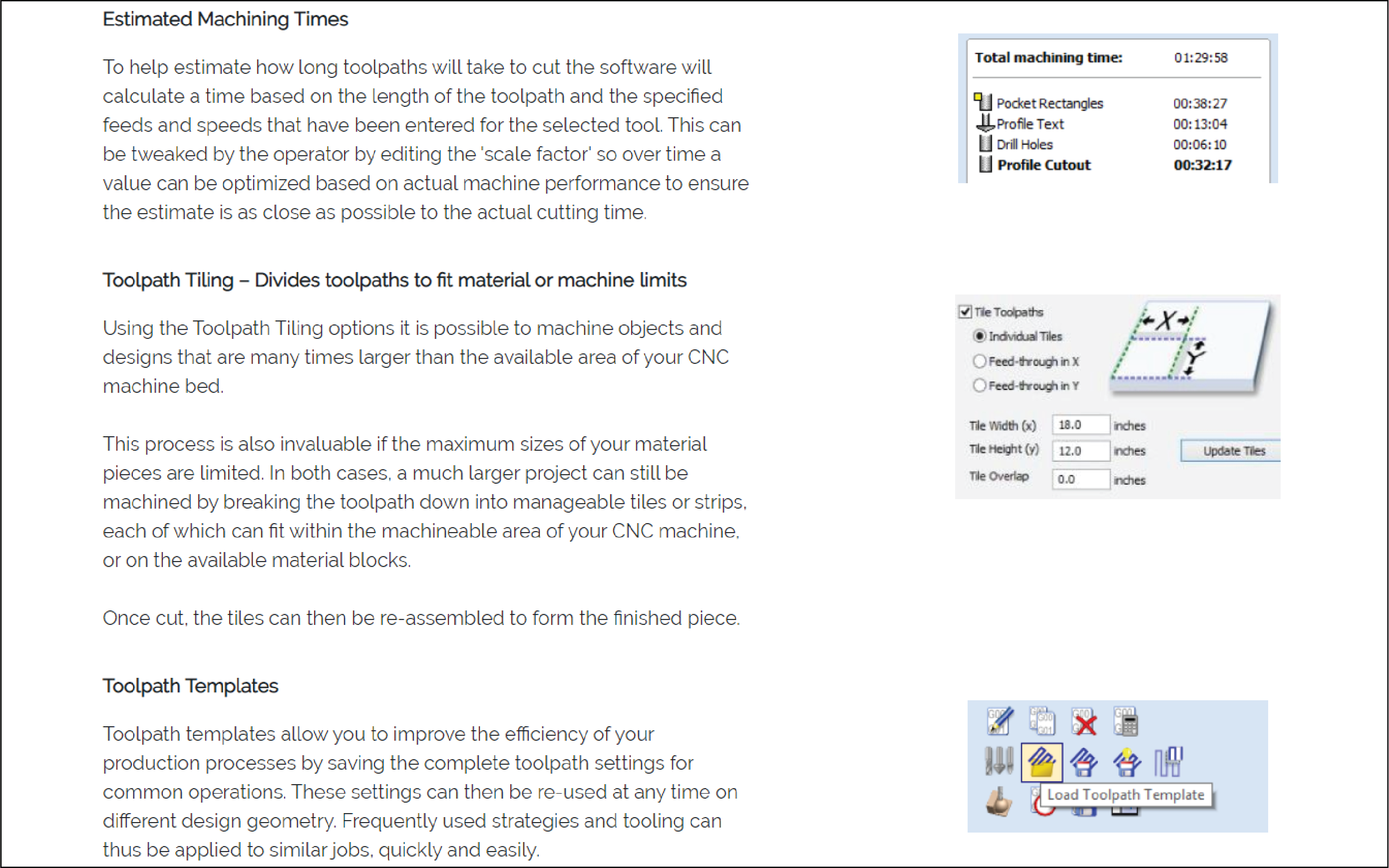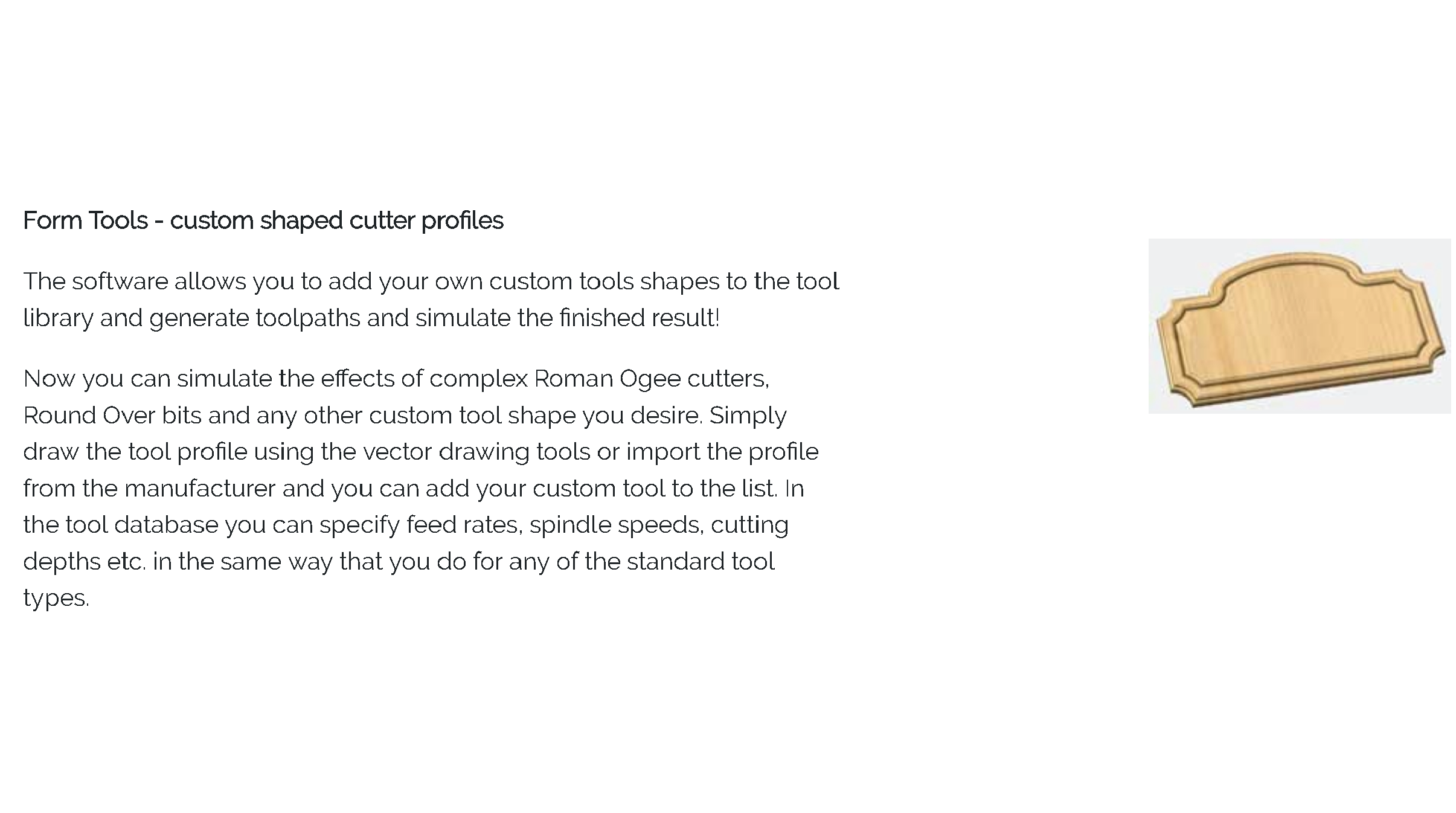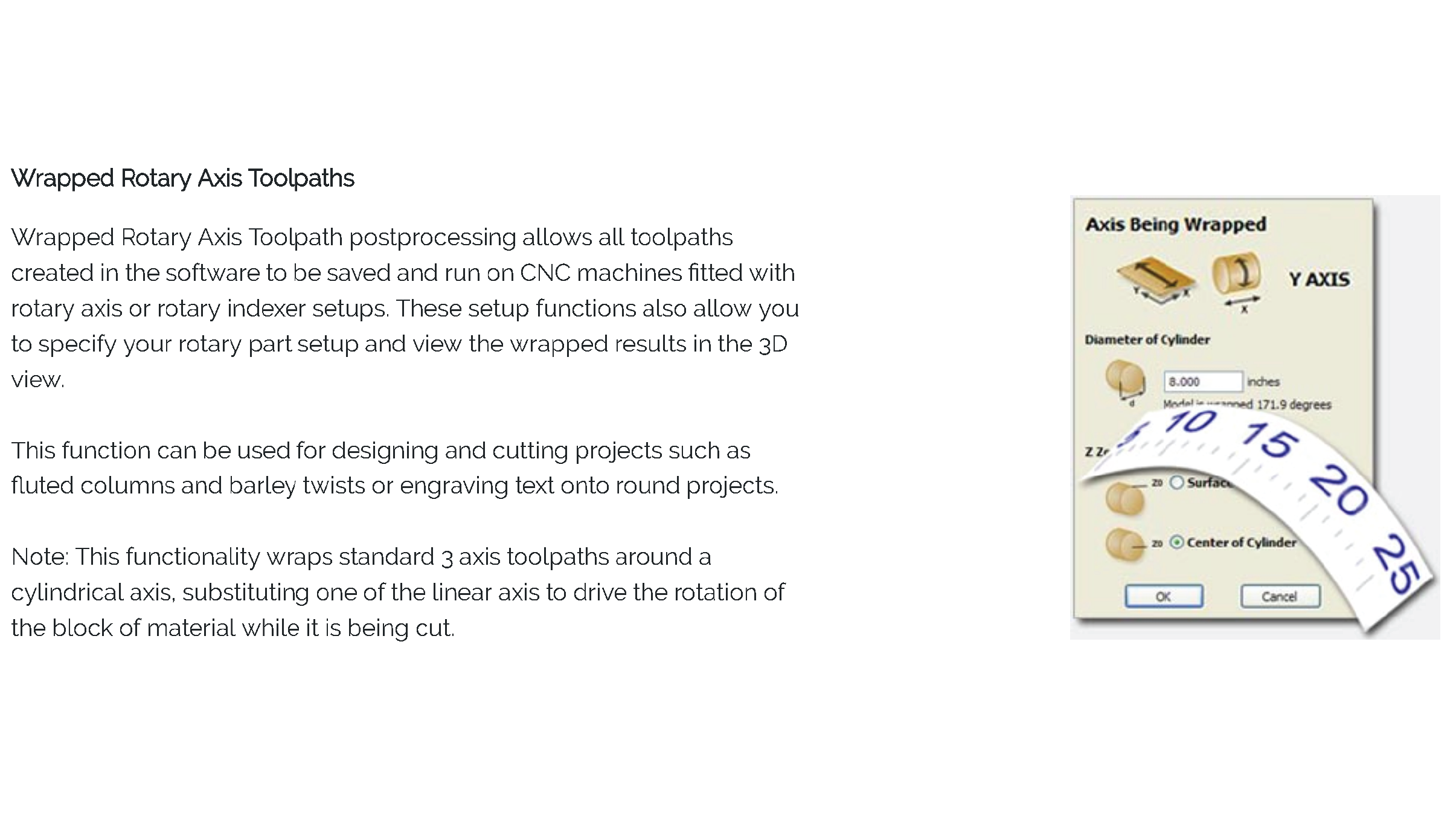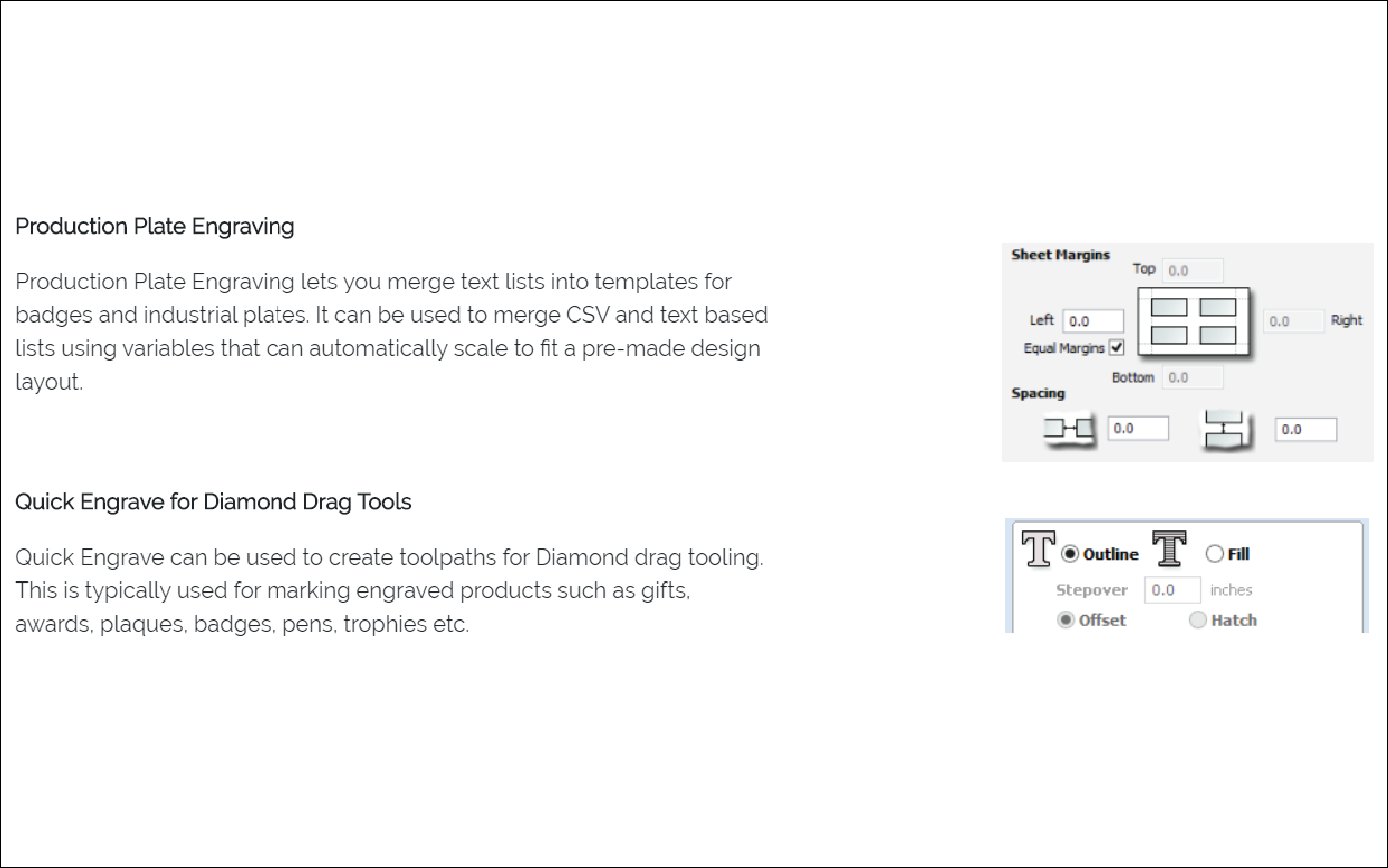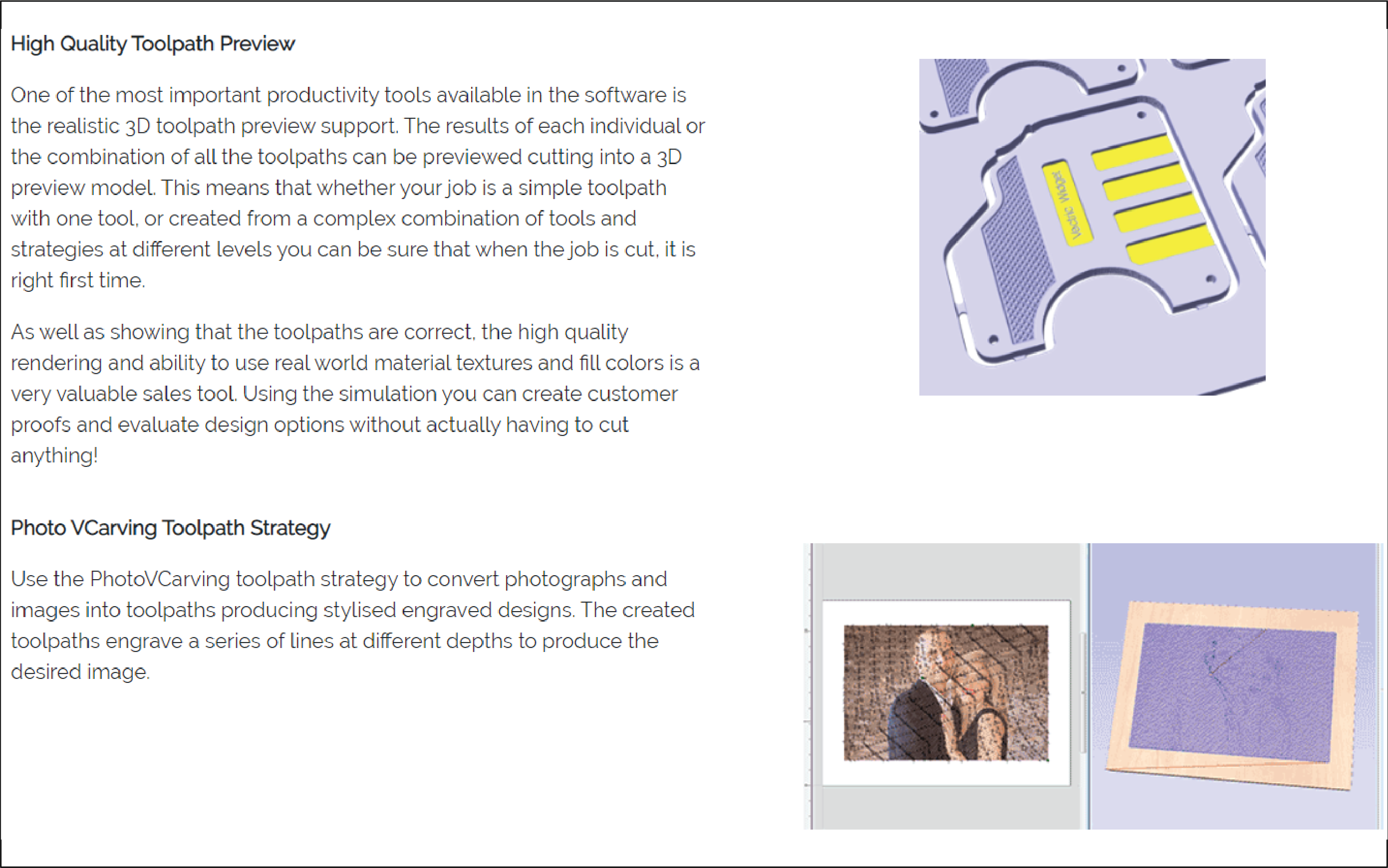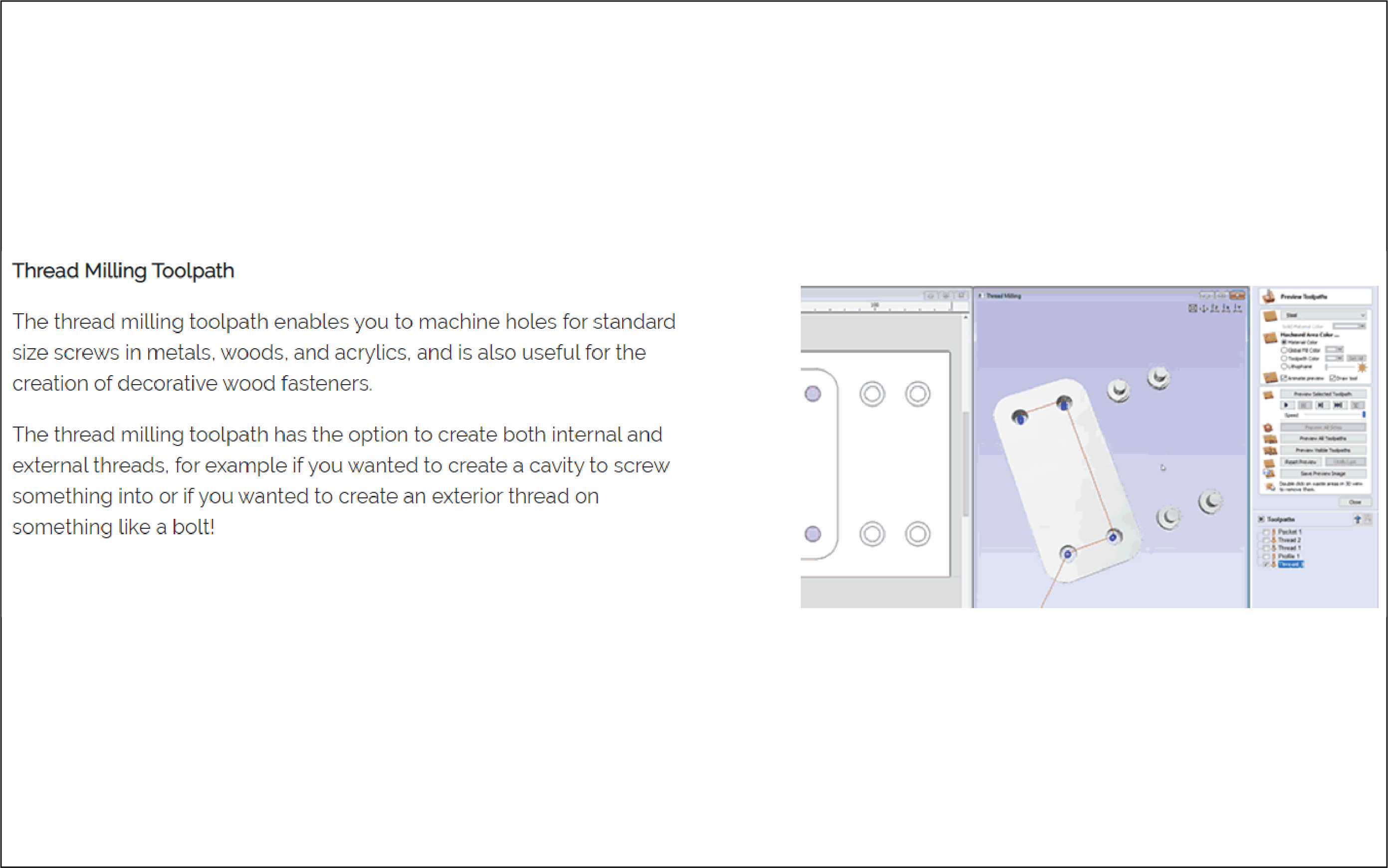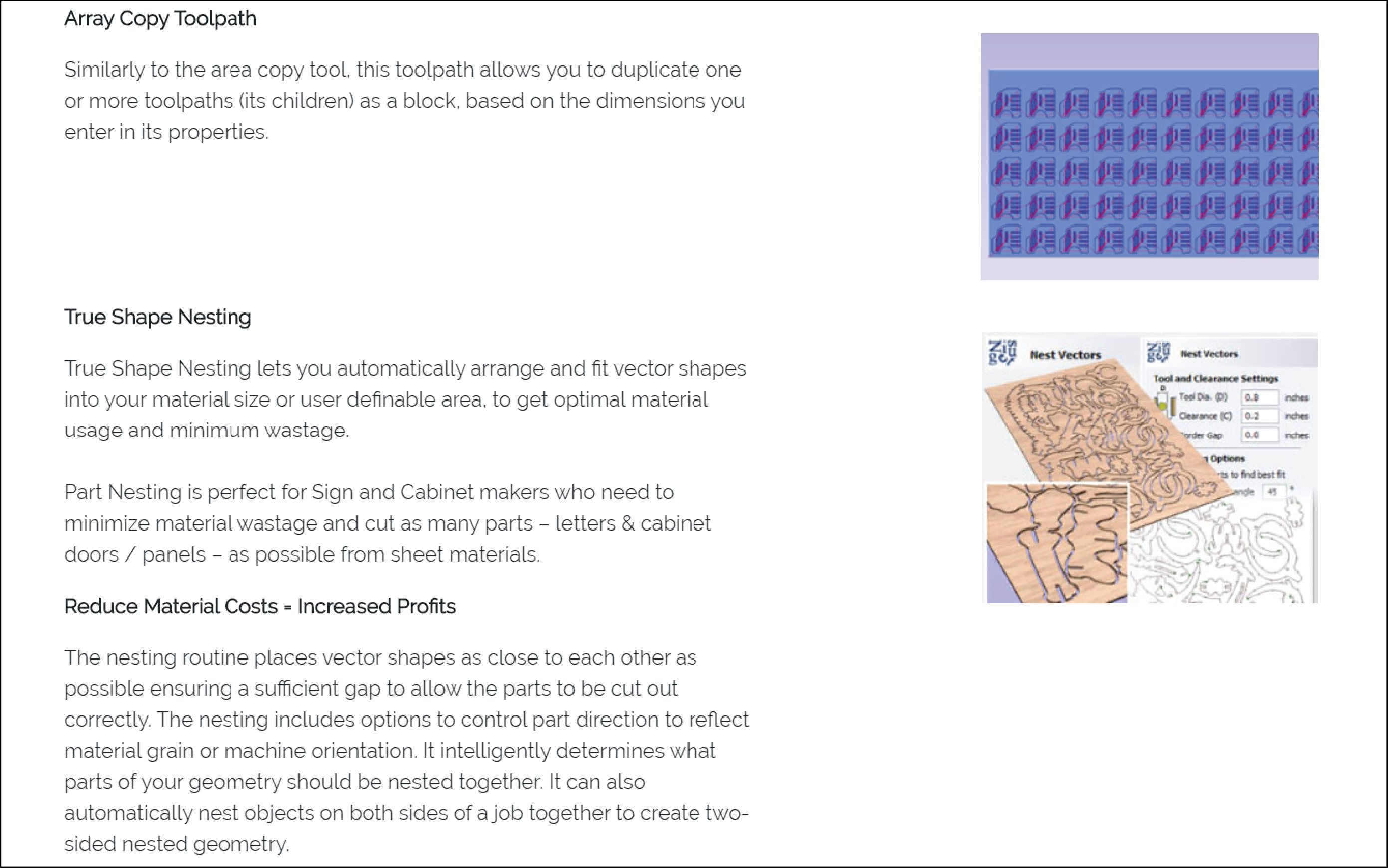 What is Included
Vectric VCarve Desktop Pro License v11.55 – Download

Free update for any major version updates for the first year.

Minor updates are always included.

*License code will be delivered via email within 1 hour in most cases.(Not including weekends and holidays)

** Software is non-refundable - Try before you buy here

*** Windows Only (OSX with a Windows VM)
Assembly Build/Community Support/Documentation
Product of Vectric - All registered Trademarks, Logos and other Intellectual Property found on the Site or mentioned herein belong to their respective owners.
View All
Close
4 Reviews
Love it.

Best Software for out of the gate

This is one of the best software packages on the market. You own it unlike others Fusion etc. I also own Fusion ($500/yr) and prefer to work in this package

I have been using VCarve Pro for about a year now and I have found it very easy to use. I have carved somuch that I have had to replace the brushes in my router twice already. Every project cits as designed and it has been a pleasure to use the software. The software can do more than I am capable of at this time, but I am glad to know as my skills grow the software and support will be there and alow me to create more detailed carvigs and projects. The software is very stable and I have not had any issues with and carvings due to glitches as I have had with other software. I have a Lead 1010 machine with a Dewalt router. The Black Box controller and the Interface box completes my setup. I am very happy with my purchase from Open Builds, both hardware and software as well.

NOT a computer person, but after getting YouTube certified on vcarve pro it's actually pretty easy to use.
View All
Close