Description
C-Beam Linear Rail aluminum extrusion profile is the ultimate solution combining both linear motion and a modular, structural framing system. It's lightweight yet rigid and provides an ultra smooth track for precise motion.
OpenBuilds created C-Beam Linear Rail aluminum extrusion profile and has added a library of compatible modular Parts which today is known as the OpenBuilds System. We have shipped over a million feet of V-Slot/C-Beam and counting to businesses, classrooms, laboratories and makers all over the world!
Much like working with lumber, you can cut C-Beam on a chop saw (using a metal blade) or even use a hacksaw. From there, you simply use a screw driver to make the connections. #OpenBuilds #C-Beam #V-Slot #Vslot #OpenBuildsSystem
" C-Beam Linear Rails are precise, easy to work with and allows you unlimited design control through it's modular nature."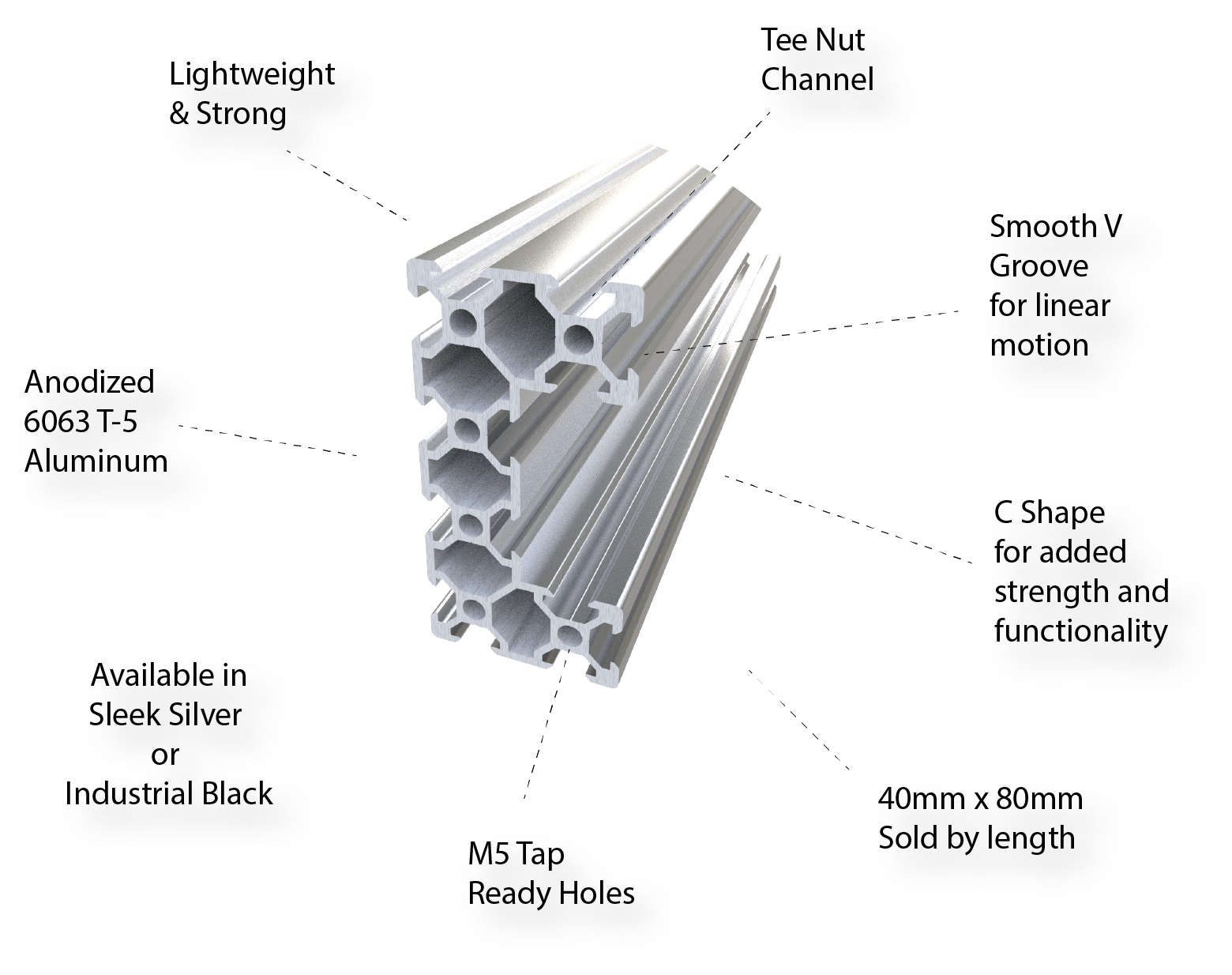 Be inspired by the amazing resource of Open Source Builds from OpenBuilds and our community members
View All
Close
34 Reviews
I bought a Lead 1010 last May from Openbuilds and decided to increase the width to 1500. I needed two of these C Beams and they were perfect for my needs.

Arrived very well wrapped and looks to be in fine condition. So happy as they were large pieces 1.5m long and delivery was to Christchurch, New Zealand!

I used this on my 48 X 96 CNC router that was designed by Bor Designs using Openbuilds components. It works great and Openbuilds makes assembling the machine easy.

Great Product & Shipping AWESOME!!!

I got everything individually wrapped and protected, rails look great and clean. You got my business for CNC builds! I am going to order more rails and an x32 soon.

Great product and packing. Recommend.

Great product and packing. Recommend
View All
Close