V-Slot® 20x60 Linear Rail
SKU:

290-LP
Frequently bought together:
Description
V-Slot Linear Rail aluminum extrusion profile is the ultimate solution combining both linear motion and a modular, structural framing system. It's lightweight yet rigid and provides an ultra smooth track for precise motion.
OpenBuilds created V-Slot Linear Rail aluminum extrusion profile and has added a library of compatible modular parts which today is known as the OpenBuilds System. We have shipped over one million feet of V-Slot and counting to businesses, classrooms, laboratories and makers all over the world!
Much like working with lumber, you can cut V-Slot on a chop saw (using a metal blade) or even use a hacksaw. From there, you simply use a screw driver to make the connections. #OpenBuilds #V-Slot #Vslot #OpenBuildsSystem
" V-Slot Linear Rails are precise, easy to work with and allows you unlimited design control through it's modular nature."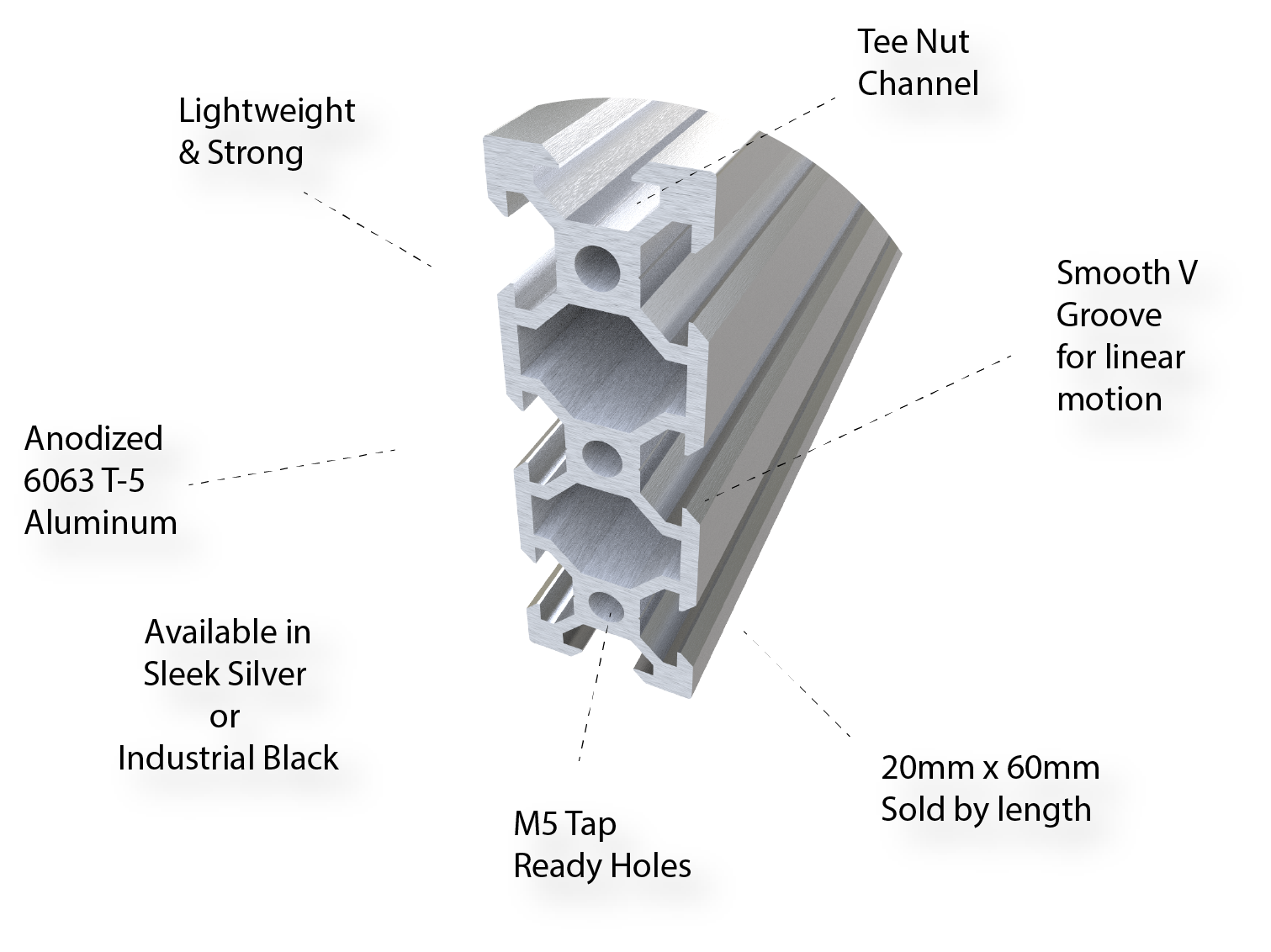 Be inspired by the amazing resource of Open Source Builds from OpenBuilds and our community members
View All
Close
15 Reviews
Excellent quality aluminum extrusion, good fit for my project. Nicely packaged. Thank you OpenBuild!

Exceptional quality. Decent shipping speed and value.

Expert packaging. Perfect condition.

14 days in Priority crap in Philly & other sort centers, Arrived safely.

Great product, add 2 ea. C-Beam and 3 ea. of these with some angle brackets and shop made legs and you have the perfect table for building in your home shop. the V-slots make perfect securing aids when used with shop made dogs

Bought these to upgrade my C-Beam. Raising the Y axis so i can get more milling height.
View All
Close