Description
V-Slot Linear Rail aluminum extrusion profile is the ultimate solution combining both linear motion and a modular, structural framing system. It's lightweight yet rigid and provides an ultra smooth track for precise motion.
OpenBuilds created V-Slot Linear Rail aluminum extrusion profile and has added a library of compatible modular parts which today is known as the OpenBuilds System. We have shipped over one million feet of V-Slot and counting to businesses, classrooms, laboratories and makers all over the world!
Much like working with lumber, you can cut V-Slot on a chop saw (using a metal blade) or even use a hacksaw. From there, you simply use a screw driver to make the connections. #OpenBuilds #V-Slot #Vslot #OpenBuildsSystem
" V-Slot Linear Rails are precise, easy to work with and allows you unlimited design control through it's modular nature."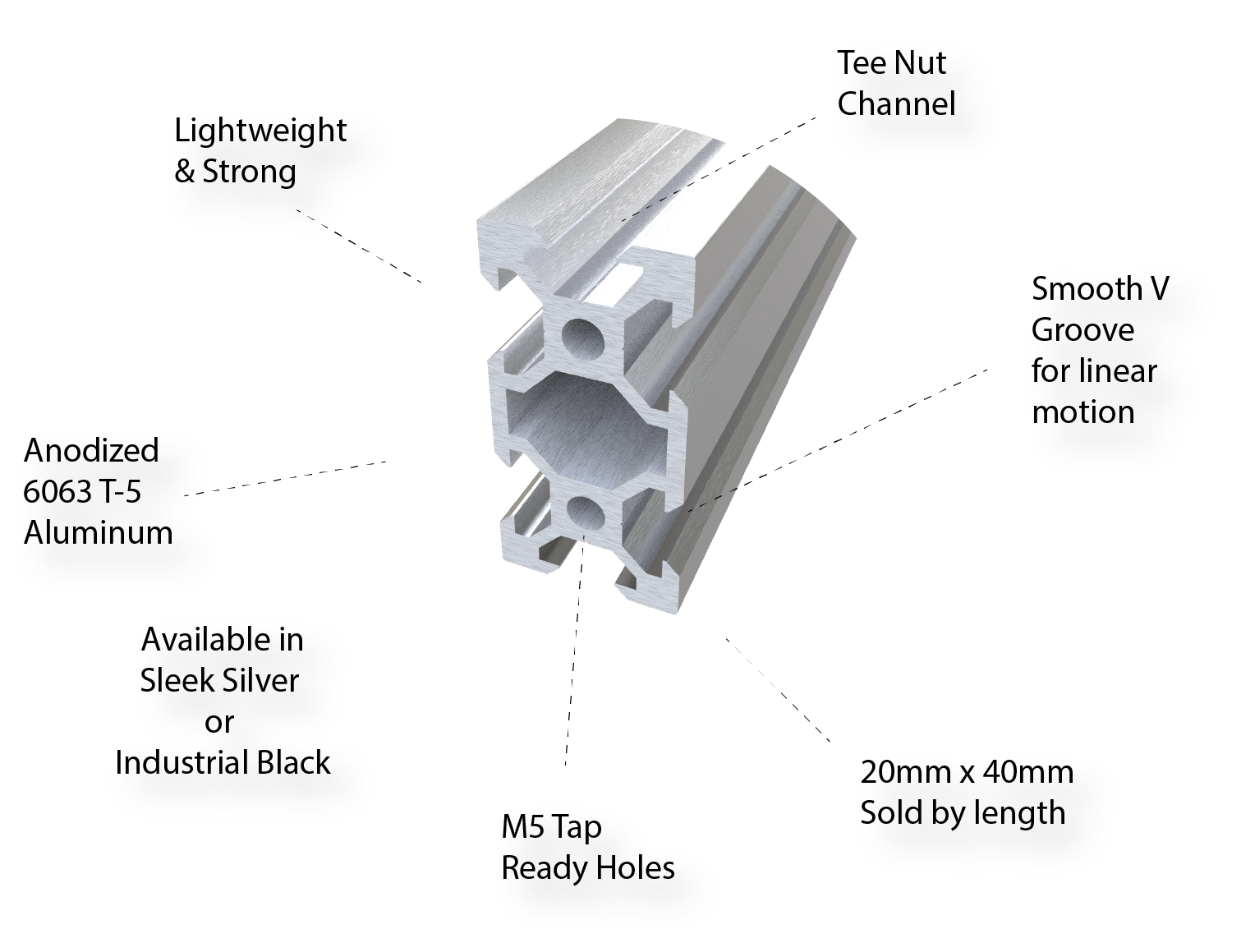 Be inspired by the amazing resource of Open Source Builds from OpenBuilds and our community members
View All
Close
48 Reviews
V-Slot® 20x40 Linear Rail

Good price on this piece. Intended for use as base leg on a vertical fence.

The product came well wrapped and secure. Looking forward to ordering more product.

OpenBuilds Linear Rails & Related Parts

Extrusions and other parts from OpenBuilds are consistently excellent. I have purchased many individual items and several systems over the past few years and they have all been exactly as described. Items are always packed with great care, and for the systems the video assembly guides are thorough. This is a very good company.

I received my rails yesterday, I can't believe how well they were packaged. Seriously surprised, and very pleased. Ends capped with cardboard, overall packaged with cardboard, no chance for damage. Materials look pristine. I'll order again, these guys are superb.

I have ordered loads of linear rail from Openbuilds. They always supply a great product and excellent customer service. Well protected when shipped and always the right parts.
View All
Close