C-Beam® XLarge Linear Actuator Bundle
SKU:

2495-Bundle

UPC:

819368025149

MPN:

C-BeamXLActuator
Description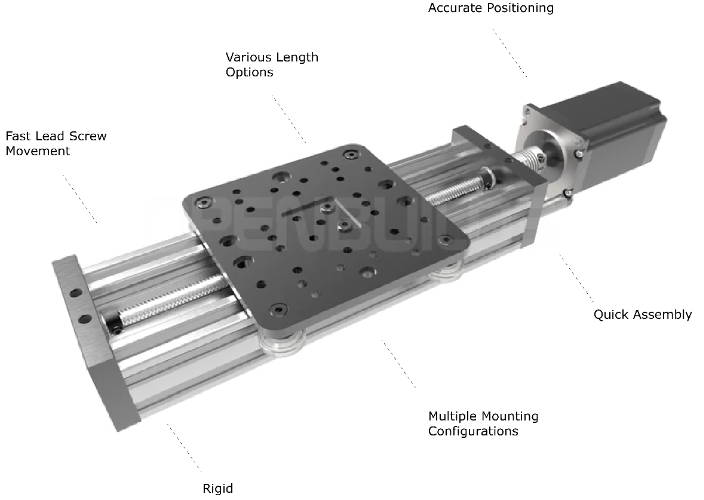 With strength, accuracy and power this actuator is a great choice for your projects.
It includes a wide stance, rigid gantry cart along with high resolution screw driven power.
The included gantry cart is capable of being mounted 90 degrees to each other creating either an X/Y system or even an X/Z system for a CNC machine.
This powerful actuator has the capability to get your projects moving. Get yours today!
Lead Screw Driven

Travel distance:

250mm is ~4.5" (115mm)

500mm is ~14" (365mm)

1000mm is 35" (885mm)

Accuracy: 0.001" ~0.003" (0.05mm ~0.10mm)

Accuracy Positioning: 0.091mm

Max Force: 26lb (115N)

Max Speed: 8000 mm/min
Add-ons
Complete your Actuator with these popular add-ons.
Assembly/Support/Documentation/3D Models
Easy follow along assembly video – top notch awesome community support – open source files and documentation and examples.
View All
Close
2 Reviews
C-Beam XLarge Linear Activator Bundle

Excellent quality product. Well packaged with parts list. Great customer service and I would order again

Great mechanics and support, you need to explain the nut block setting and future adjustments
View All
Close