Description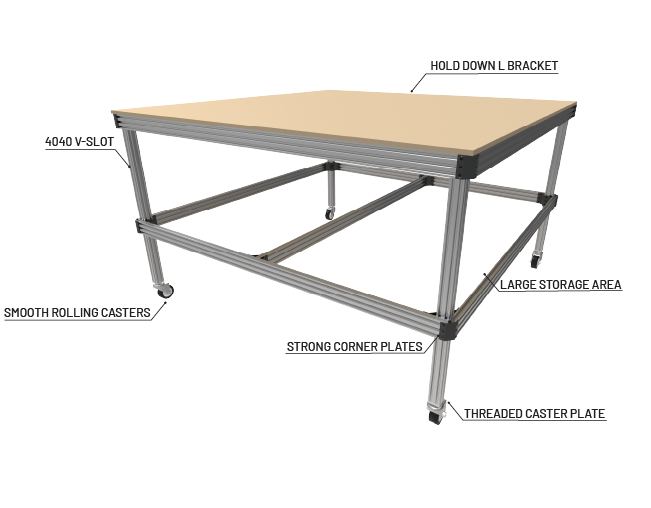 Utilize our OpenBuilds Modular Table Series for your Laser Engraver, CNC Machine, 3D Printer, and beyond! Crafted utilizing the OpenBuilds Modular Building System, these tables possess complete modularity, opening the doors to boundless options for personalization.
Features
Simplified Assembly - Follow the user-friendly Build Log for stress-free setup.

Tailorable Design - Templates and arrangements are provided for easy personal adjustments.

Flexible to Your Requirements - Limitless setups cater to your specific needs

Offered in five convenient sizes - Alternatively, a hardware-only choice is available.
Additionally, we provide the Open Builds Modular Enclosure system with matching dimensions to most of our Table Kits, ensuring an ideal fit for machines of assorted sizes.
Worktable - Machine Table - Lab Table - Garage Table - Conference Table - Office Table
Bundle Contents
Includes all the necessary Parts to assemble your table.
(Complete Part List) Please note: Table tops are not included
Product Specifications
Series 55: 28" x 28" x 35.5" (720 x 720mm x 901mm)




Series 510: 28" x 48" x 35.5" (720mm x 1220mmx 901mm)

Series 1010: 48" x 48" x 35.5" (1220mm x 1220mmx 901mm)

Series 1510: 48" x 68" x 35.5" (1220mm x 1720mmx 901mm)

Series 1515: 68" x 68" x 35.5" (1720mm x 1720mmx 901mm)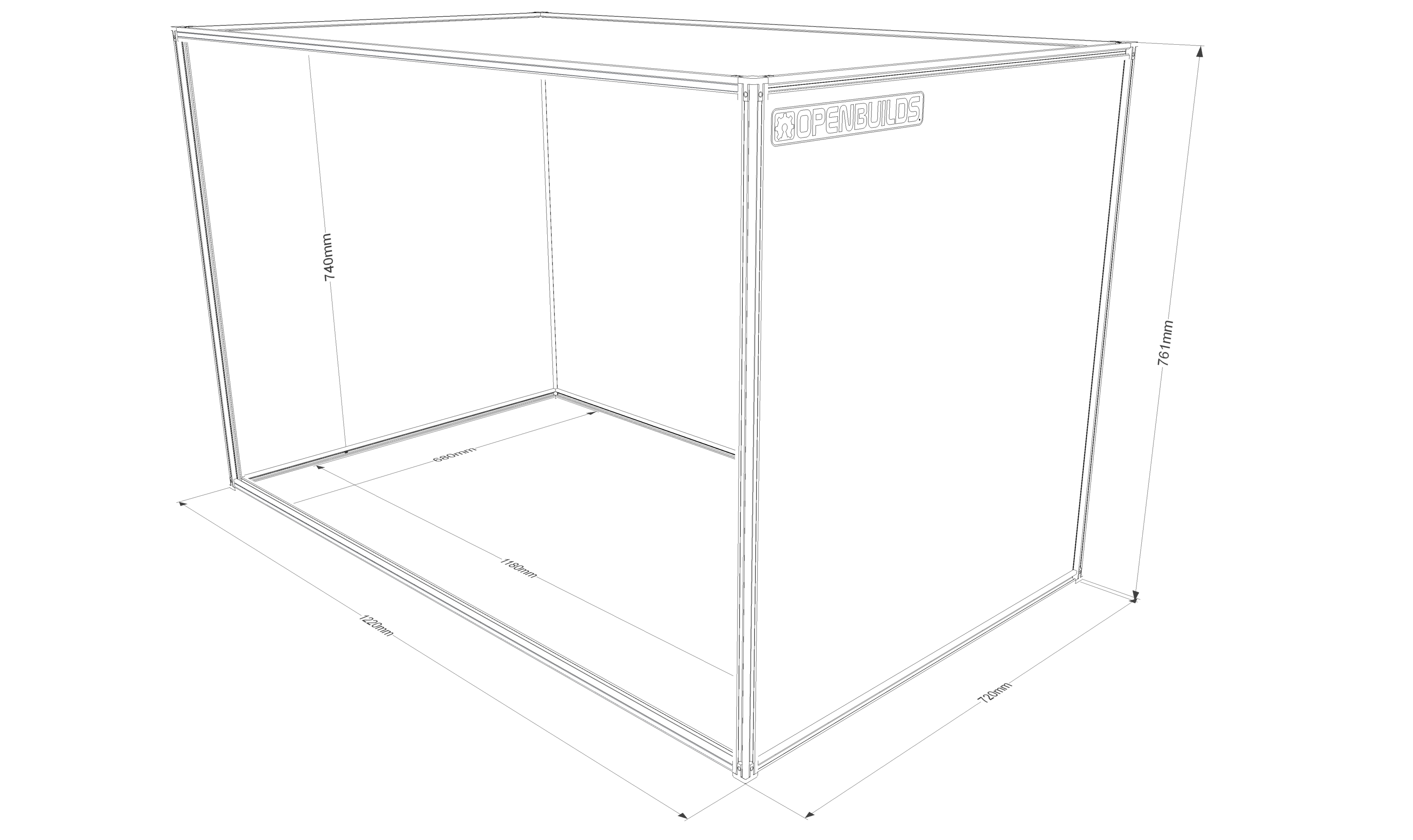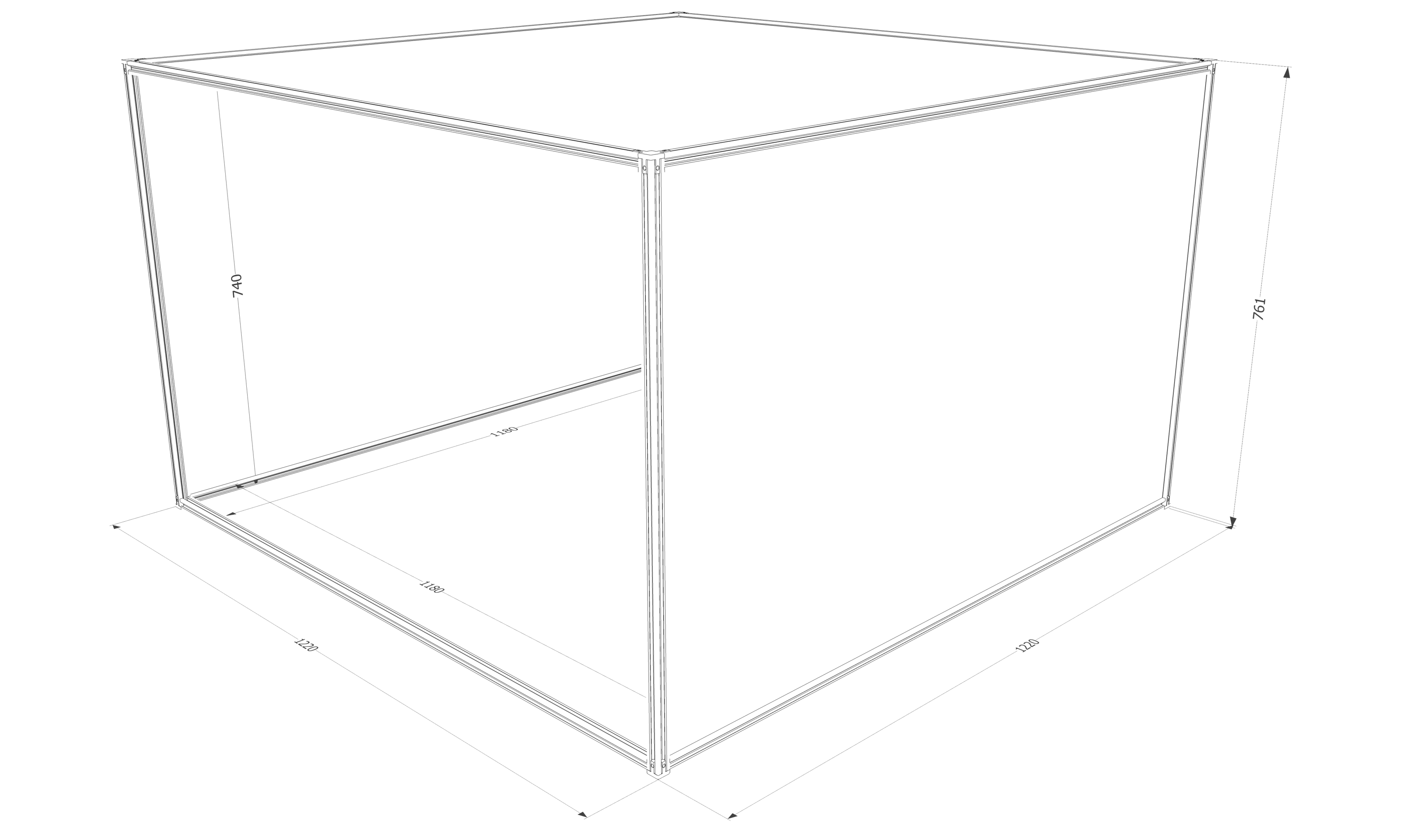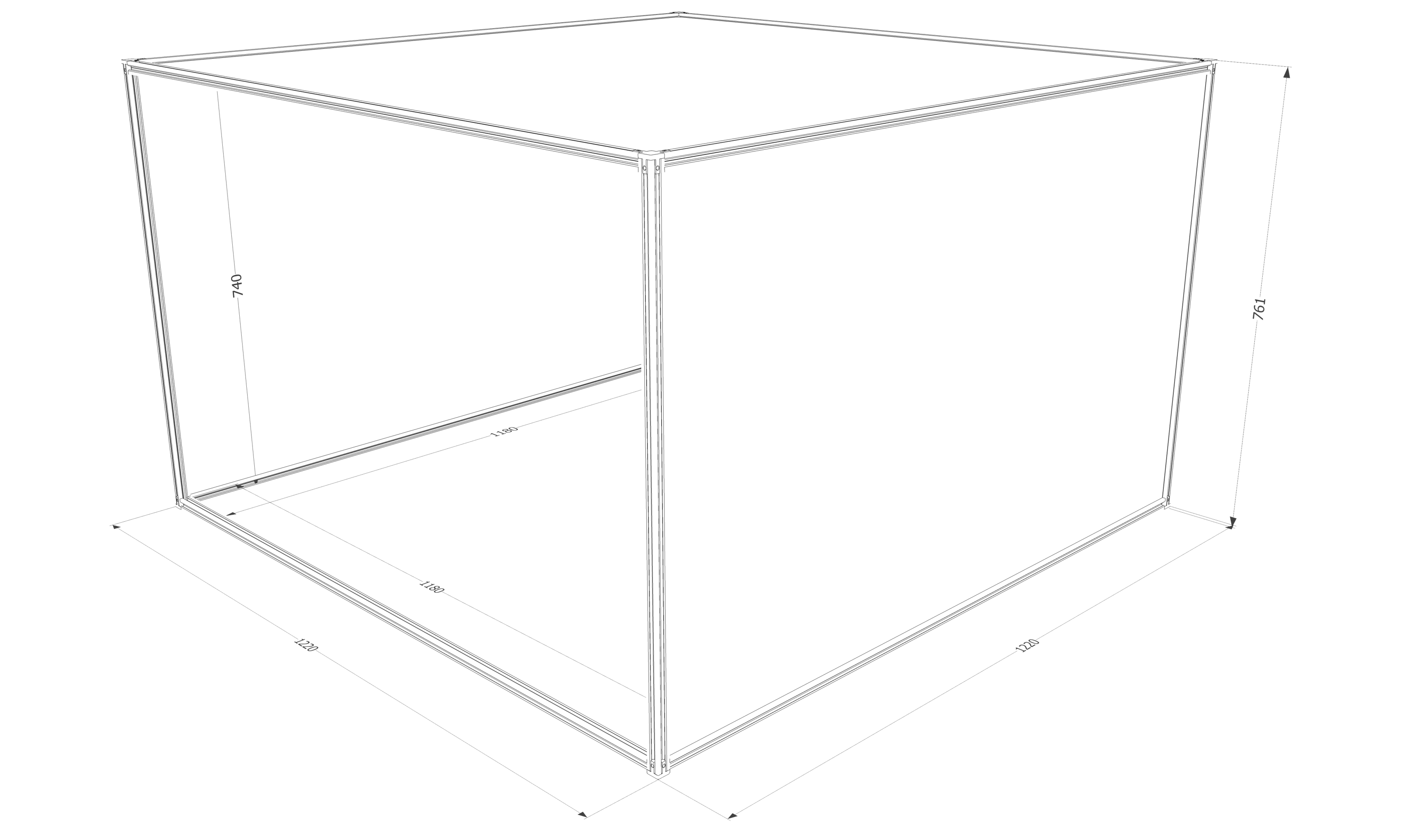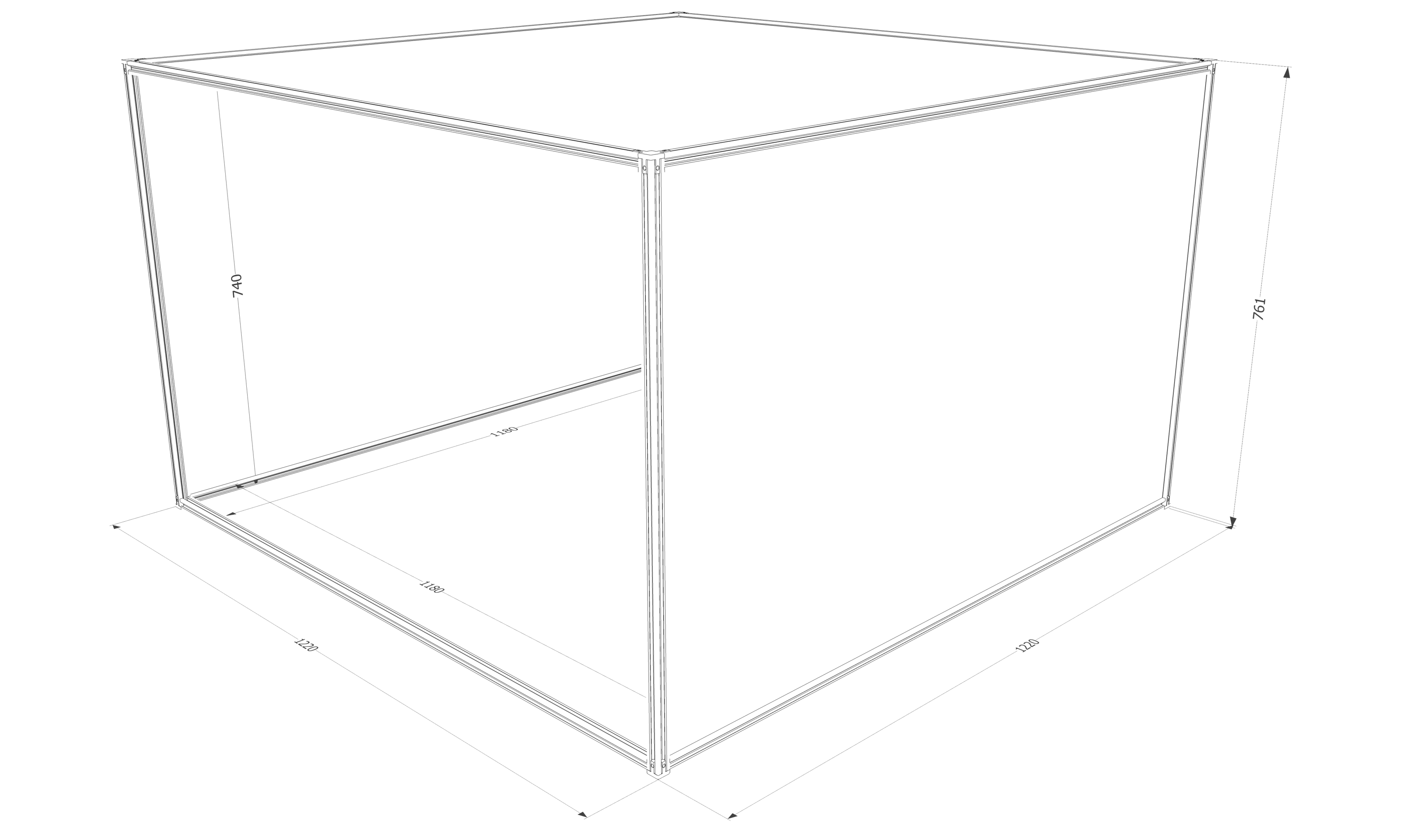 Assembly/Support/Documentation/3D Models
Easy follow along assembly – top notch awesome community support – open source files and documentation and examples.
View All
Close
8 Reviews
Openbuilds lead 1515 table

Absolutely love the table, design and quality is top notch and instructions were easy to understand!

Product was flawless, arrived very quickly, nothing missing. Instructions were fantastic. I'm a huge fan and have already spent thousands more

Great Assembly/Project Table

Putting it together is at times a 2 person job but if you are patient it can definitely be done solo either way, take your time. I had to cut the legs down 5 inches for my purposes but the table turned out great and solid. Be careful not to over-tighten the hardware though. Also excellent packaging and shipping!

I tried my hardest to price this out with parts from every vendor and kept coming up with close to $700. Then I found this table on OpenBuilds and it's perfect for far less money. And there's instructions and everything is precut. Couldn't be happier!

This table makes moving my cnc around a breeze. You can literally push it with 1 finger.
View All
Close