OpenBuilds LEAD CNC Machine 1010 (40" x 40")
SKU:

2660-Bundle
Frequently bought together:
Description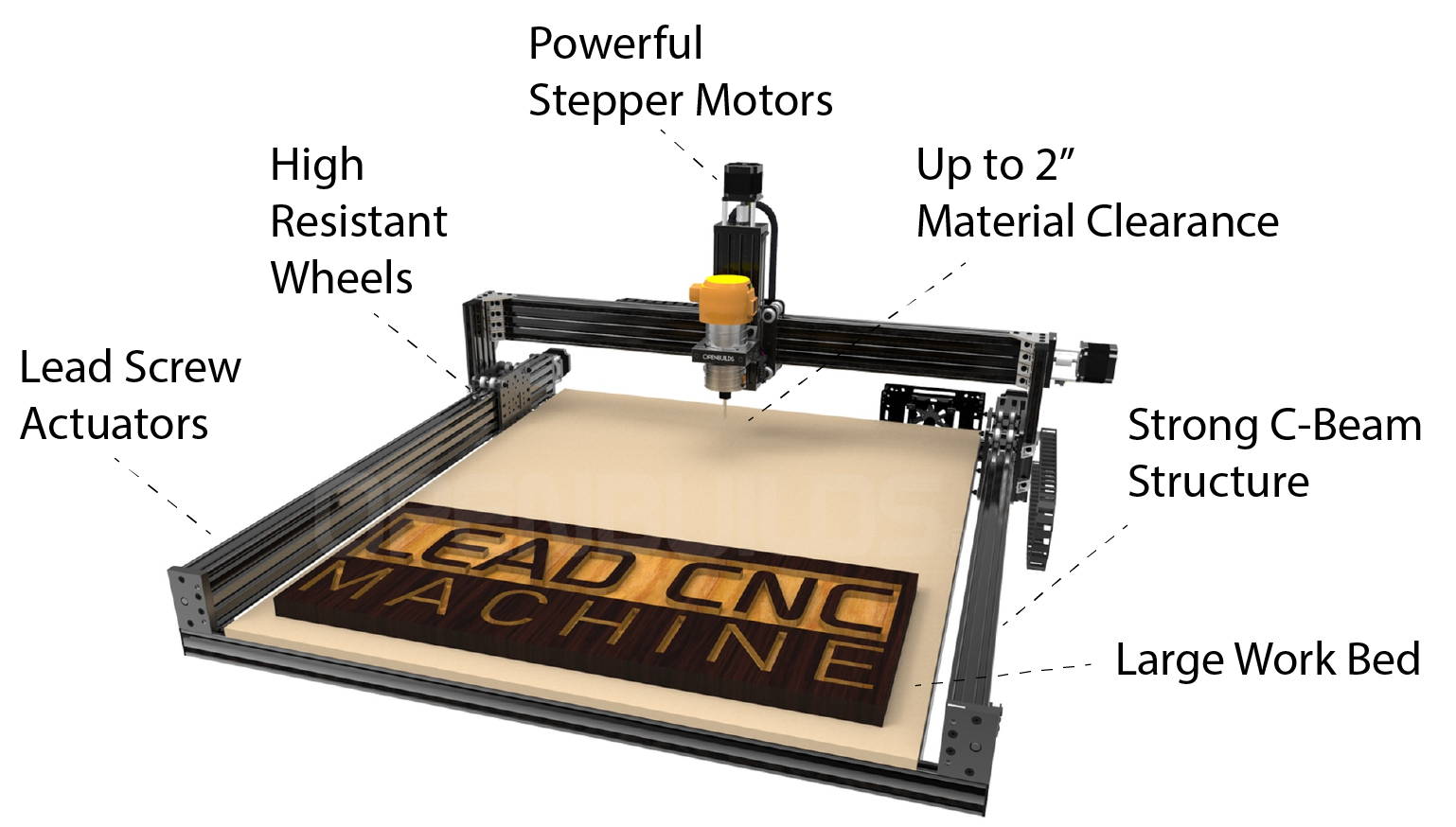 Make your dreams a reality with the LEAD CNC 3D Router.
Create beautiful intricate 3D carvings, inlays, amazing works of art and so much more.
Start a business, make unique gifts for your friends & family and impress even yourself by becoming a 21st century digital carpenter. The time is now!
It's easy, fun and intuitive.
With you and the LEAD, the possibilities are limitless.
| | |
| --- | --- |
| | |
| | X Axis 29" (730mm) / Y Axis 32" (810mm) / Z Axis 4" (~100mm) |
| | 2" (~47mm) Based on a 1/2" spoiler board stack |
| | |
| | 0.001"~0.003" (0.05mm~0.10mm) |
| | Lenght/Width 45" x 45" (1148mm x 1148mm) - Height 21" (550mm) |
Mechanical Bundle Contents
Includes all the necessary Parts to assemble your machine. (
Complete part list
).Note: 1/2" waste board not included (available at local hardware store, recommended size H1/2" x W32" x L40").
Mechanical Plus

Bundle Contents
Everything on the mechanical version PLUS the items below.
Expansion
Do even more with your OpenBuilds LEAD machine expansion kits (sold separately).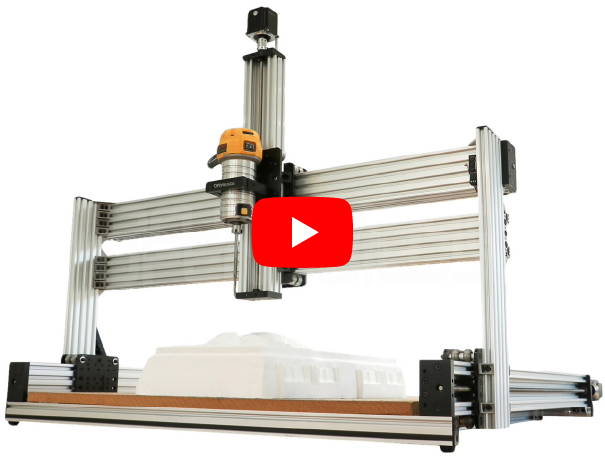 Extend your Milling / 3D Carving depths up to 8" with our High Z Mod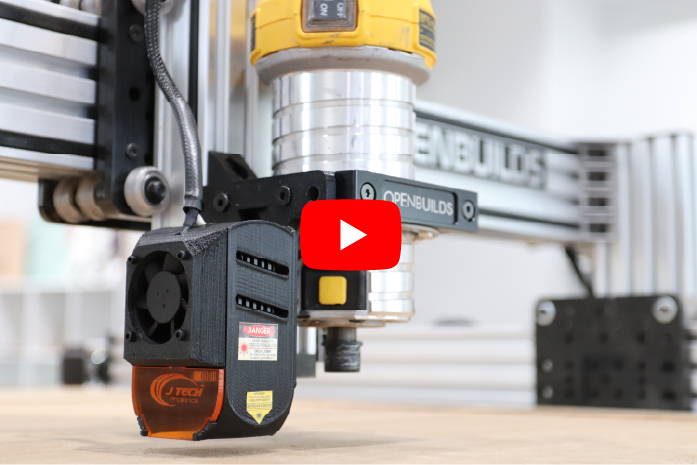 Attach a laser to your LEAD CNC and take your projects to the next level
Software
INCLUDED at no additional cost - OpenBuilds CAM and CONTROL software is everything you need to get started making or purchase one of Vectric's CAD / CAM solutions that also include great features.
Materials you can Mill/Cut/Carve & Engrave
Get creative with OpenBuilds materials and watch your projects come to life.
Assembly/Support/Documentation/3D Models
Easy follow along assembly video – top notch awesome community support – open source files and documentation and examples.
View All
Close
19 Reviews
If a financial advisor can use this...

This is a wonderful machine to get started on, especially for beginners. I'm just a hobby woodworker, but I was able to assemble and use the CNC thanks to all of the support from OpenBuilds. The videos of the assembly were invaluable, as were all of the individuals I interacted with. The quality of the parts really puts it over the top. Everything is well made and easy to modify. I have learned A TON from the entire process of assembling and using this machine. It's definitely worth every penny.

Clean design ,very rigid. You get a lot of bang for your buck. With tons of machines on the market I'm glad I went with openbuilds

Well thought, well made, very satisfied

We bought the 1010 along with the high Z mod. Order came in within a week (from USA to Canada). All the pieces were well packed, well identified (which makes the assembly a breeze). The videos are clear and simple to follow (even for a new B like me). We had an issue with a part which made a rod impossible to go thru, no sweat, their team is there to help and support. What a great experience. The only downside is I wish there would have been a video for the assembly of a new 1010 with the high Z mod, it would have spared us quite some time and some back and forth. Overall, I am thrilled to have a very well made and thought CNC.

UPDATE - Amazing All Around

Awesome customer service! Had an issue with one of my c-beams and the next business day a replacement part was sent out so I could finish building the machine. Once built the operation and quality of the design far exceed my expectations. After researching CNC machines and reading reviews; I am 100% satisfied and glad I went with Openbuilds and the 1010. I am blown away by the simplicity of use and the quality of the finished work....and that's with a basic milling bit and default settings for speed and feed rate. Complete success with my very first design (and no I didn't print the hello world stock design). I also like that down the road the machine can be modified.

great product and customer service

definitely will recommend, great product and shipping
View All
Close